Katy Perry Laments Protesting Madonna, Marilyn Manson With Christian Parents
Katy Perry Laments Protesting Madonna, Marilyn Manson With Christian Parents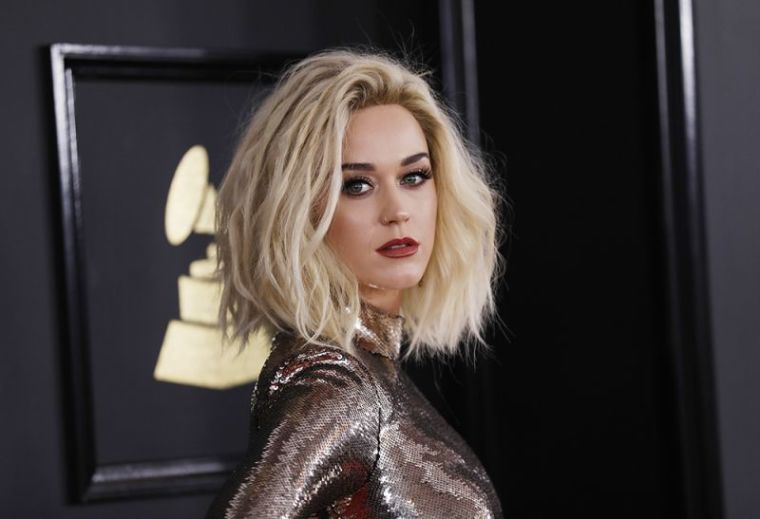 Katy Perry considers Madonna a friend, but recently recounted a time in her life when she protested the controversial pop star. 
Perry, the 32-year-old "Rise" singer, says she no longer identifies with the Christian faith of her parents, but hasn't forgotten the days when contemporary Christian music singer Amy Grant was her favorite singer and she accompanied her parents to picket Madonna concerts.
"Amy Grant was our Madonna," Perry told Vogue as the fashion magazine's May cover girl. "We knew about Madonna and Marilyn Manson in my family because we picketed their concerts."
The singer, who was born Katheryn Elizabeth Hudson, remembers handing out pamphlets called "How to Find God" to those in line outside Manson's concerts. Once, she even went inside to view the hard rock singer's show with her youth pastor.
Perry, who now considers herself the "black sheep" in her family, said she was surprised to find the show, "really interesting and weird — I got it."
In her Vogue interview, Perry lamented her upbringing, saying she didn't get to participate in some secular activities, such as Halloween.
"My house was church on Sunday morning, church on Sunday night, church on Wednesday evening; you don't celebrate Halloween; Jesus gives you your Christmas presents; we watch Bill O'Reilly on TV," she said. "That was my whole childhood and youth and early teens. I still have conditioned layers dropping off of me by the day."
In a 2013 interview with Marie Claire magazine, Perry described her spiritual beliefs, saying, "I don't believe in a Heaven or a Hell, or an old man sitting on a throne. I believe in a higher power bigger than me because that keeps me accountable. Accountability is rare to find, especially with people like myself, because nobody wants to tell you something you don't want to hear."
The singer-songwriter who took the Billboard charts by storm with her hit song "I Kissed a Girl" in 2008, told Marie Claire that she even though she's no longer a Christian, she believes in having a connection with God.
"I'm not Buddhist, I'm not Hindu, I'm not Christian, but I still feel like I have a deep connection with God. I pray all the time — for self-control, for humility," she told Marie Claire. "There's a lot of gratitude in it. Just saying 'thank you' sometimes is better than asking for things."