Katy Perry on Prayer, Marriage and John Mayer
Katy Perry opened up about answered prayers, marriage, and her boyfriend John Mayer in an interview this week.
The pop superstar grew up in a Christian household and has never held back about her faith in God. And today, the star credited prayer for her self-confidence.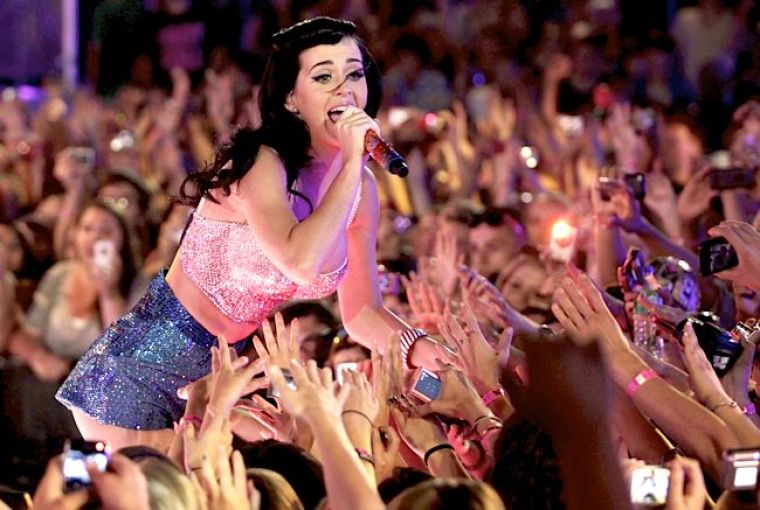 Recalling that "God answered her prayers" about her body, Perry revealed she has never undergone any cosmetic surgery while speaking to GQ magazine.
"I've never had any plastic surgery," said the singer. "Not a nose, not a chin, not a cheek, not a t--. So my messages of self-empowerment are truly coming from an au natural product."
The 27-year-old went on to recount her divorce from Russell Brand in 2011 after 14 months of marriage, as well as her current relationship with singer John Mayer.
"I think that I needed to grow up," Perry told GQ. "I'm just having a wonderful experience with a wonderful guy. There's no rush."
Meanwhile, Perry's new album Prism was partially a display of the singer's relationship with God, especially the emotional track "By The Grace of God."
The song highlights Perry's heart wrenching divorce as well as her deep rooted Christianity with lyrics such as: "Lay on the bathroom floor / Couldn't take it anymore / by the Grace of God / I looked in the mirror and decided to stay."
In a shocking revelation, Perry said that the pain of the divorce was almost too much to bear, as depicted in "By the Grace of God."
"That song is evident of how tough it really was at a certain point," the singer told Billboard magazine. "I asked myself, 'Do I want to endure? Should I continue living?' All the songs are real-life moments."
"I can only write autobiographically," Perry added of the tracks on Prism.
"I put all the evidence in the music," the singer noted. "I tell my fans if they want to know the real truth about stuff, just listen to the songs."