Katy Perry Promotes Planned Parenthood Abortion Business at Grammy Awards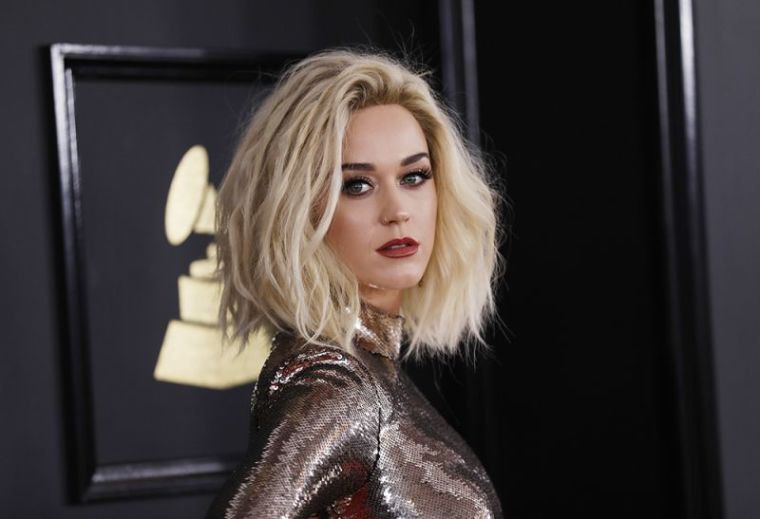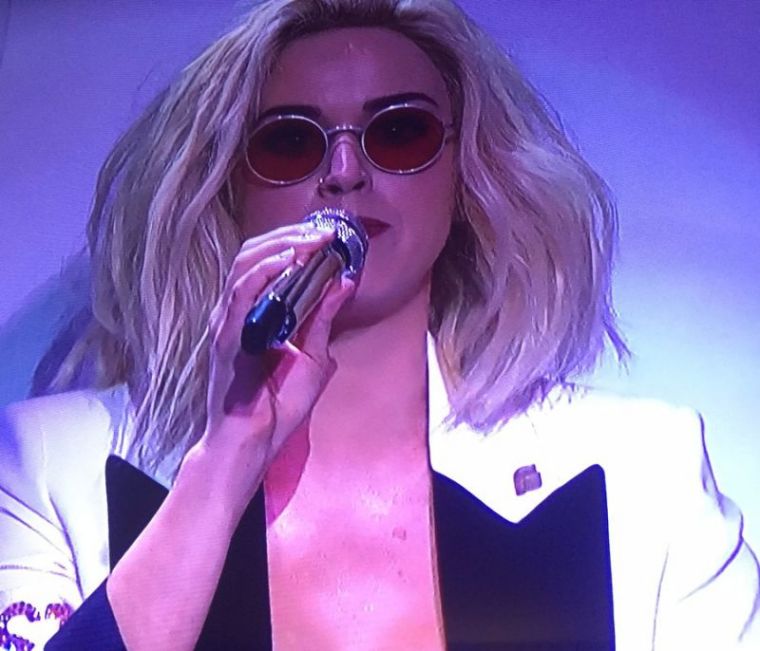 View Photos
Pop singer Katy Perry promoted the nation's largest abortion business at the Grammy Awards Sunday night by wearing a pink "PP" lapel pin on an outfit she selected by anti-Trump designer Tom Ford. 
Planned Parenthood boasted of Perry wearing their lapel pin, writing on Twitter: "Look at that PP lapel pin making an appearance at #GRAMMYs! Thank you @katyperry ..."
Perry, who supported Hillary Clinton's failed bid for the White House against rival Donald Trump who won the presidential election with 306 Electoral College votes, publicized a $10,000 donation she made to the billion dollar corporation on Instagram back in November.
In an essay celebrating Planned Parenthood, Perry lamented her "sheltered upbringing," which she said forced her to seek services at two local clinics, but didn't disclose what those services were.
"I am making a public donation to Planned Parenthood for the teenage me who made several visits to first a clinic in Santa Barbara and then Los Angeles, California," Perry wrote on Instagram.
Last week, The Christian Post reported that Sue Thayer, the former manager of a Planned Parenthood affiliate in Storm Lake, Iowa, told pro-life group Live Action President Lila Rose that workers at her clinic would pressure expectant mothers to get abortions if they sensed a patient had a low income.
"We would try to get the appointment scheduled for the abortion before they left our clinic," Thayer said. "We would say things like, 'Your visit today is X number of dollars. How much are you going to put toward that?' If they said, 'I am not able to pay today,' then we would say something like, 'Well, if you can't pay $10 today, how are you going to take care of a baby? Have you priced diapers? Do you know how much it costs to buy a car seat?'"
Clinic workers were incentivized to use these tactics with promises of pizza parties or two hours of paid time off if abortion quotas were met. 
In an undercover video investigation released by Live Action last month, Planned Parenthood employees at 92 clinics said their facilities don't provide healthcare services to pregnant women who want to carry their baby to term. 
Clinic workers told the pregnant women that Planned Parenthood doesn't have an OB/GYN on staff and only use their ultrasound equipment on women seeking an abortion to find out if the abortionist will need to perform a first, second or third trimester procedure.
When a Live Action investigator went to a Planned Parenthood clinic in Boise, Idaho, seeking prenatal care, a clinic worker admitted that the business' name is "deceptive," adding, "if you are looking to terminate [your baby] we can do that."
Last year, CP was told by a Planned Parenthood employee that the only service some clinics provide to pregnant women who don't want to have an abortion is to give them one packet of prenatal vitamins.
Planned Parenthood has also been called out by pro-life groups for misleading women about providing mammogram breast cancer screenings. 
On Sept. 29, 2015, Planned Parenthood President Cecile Richards admitted under oath during sworn testimony before the House Committee on Oversight and Government Reform that despite her repeated claims that the clinics provide life-saving mammograms to women, she said: "There aren't any Planned Parenthood clinics, I believe, to the best of my knowledge, not any have mammogram machines at their facilities."

In 2013, Planned Parenthood received $677,287 from the Susan G. Komen Breast Cancer Foundation to fund breast cancer screenings but provided 0 mammograms or breast cancer screenings.