Katy Perry's Parents Ask Christians to Pray for Their Daughter, Not Judge Her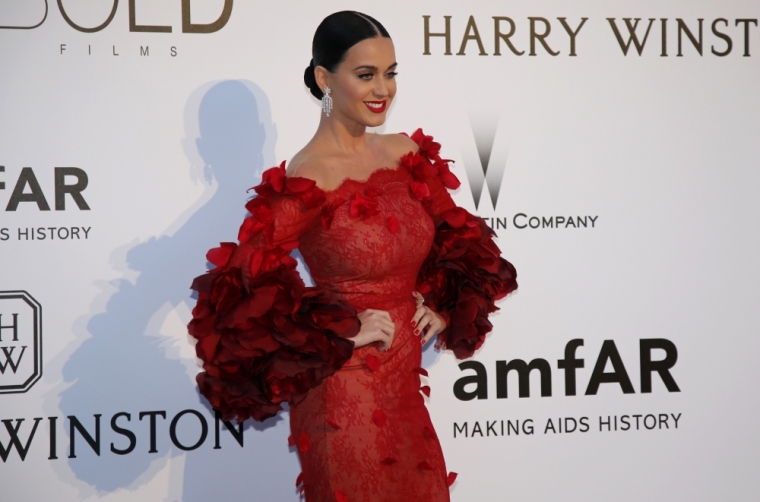 Instead of judging Katy Perry, her parents are asking the Christian community to pray for the pop star.
Keith and Mary Hudson, Perry's preacher parents, recently spoke at the Church of Grace in Yorba Linda, California, according to Radar Online, which is reporting that the two said they have not given up on their daughter, who claims to no longer practice Christianity. Although the Hudsons have spoken out against Perry's previous music like her 2008 hit "I Kissed A Girl," they are proud of her latest inspirational song, "Rise."
"I want you to pray for my daughter," Keith said. "Don't judge her, pray for her. She's going to be singing 'Rise' for the Olympics this year. We're very proud of it and her."
Even though Perry has previously denounced her Christian roots, she has maintained a close relationship with her parents. Although they have not agreed with all of her music, they have supported her by attending award shows with the singer.
While some may question the Hudsons' support of their daughter at events like the Grammys even when they don't agree with all of her music, Keith believes he is doing what Jesus would do.
"Where do you think Jesus would go? A lot of them in the industry have walked with the Lord or grew up in church," he reportedly told those listening at the church. "If you are a parent who agrees with everything your son or daughter does, stand up, we'll shoot you, get rid of you now because you been walking in a lie."
Despite her decision to perform music that is controversial and opposed by some in the Christian community, the chart-topping singer has never shied away from crediting the Christian church for giving her a start as a performer.
"The atmosphere I grew up in was 100 percent Christian," Perry said in her 2012 movie "Part of me." "I started singing in the church, I never really had another plan."
Perry previously told Marie Claire that she no longer considers herself a Christian despite being raised by Christian ministers.
"I'm not Buddhist, I'm not Hindu, I'm not Christian, but I still feel like I have a deep connection with God. I pray all the time — for self-control, for humility," she told Marie Claire in December 2013. "There's a lot of gratitude in it. Just saying 'thank you' sometimes is better than asking for things.
"I don't believe in a Heaven or a Hell, or an old man sitting on a throne. I believe in a higher power bigger than me because that keeps me accountable," she said in the Marie Claire interview. "Accountability is rare to find, especially with people like myself, because nobody wants to tell you something you don't want to hear."