Kavanaugh on Supreme Court Part of God's 'Blueprint for Justice,' Roe v. Wade's Demise, Pastor Says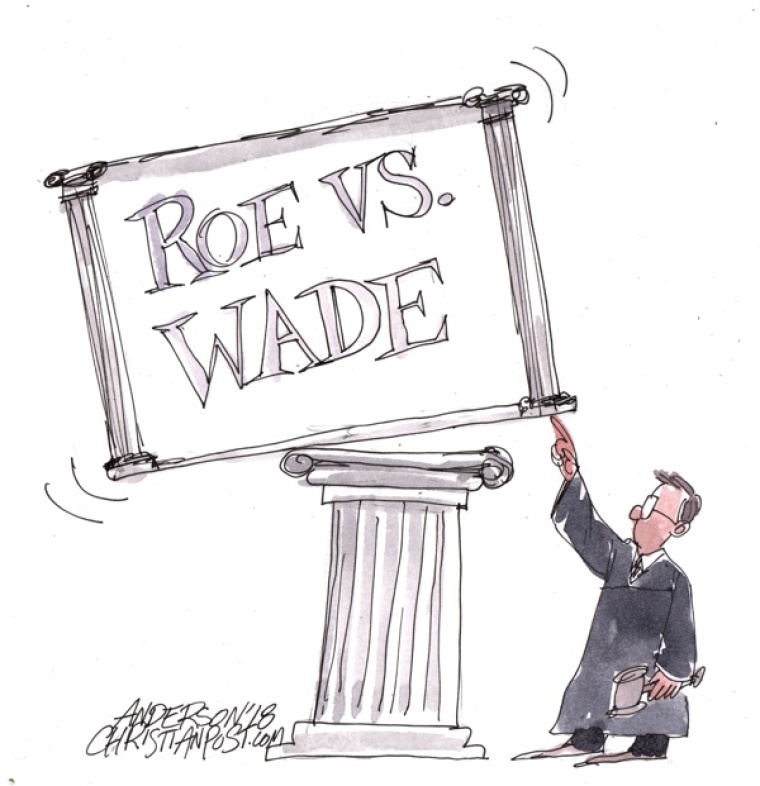 A California pastor believes the vacancy on the Supreme Court is part of a divine "blueprint for justice" unfolding in the United States, and God is paving the way for Roe v. Wade's demise.
In a Wednesday post on Charisma News, Shawn Bolz, who pastors at Expressions 58 in Glendale outside Los Angeles — a church bent toward encountering God in creative pursuits and arts — explained that he tries to be careful when weighing in on politics as he has friends who span the spectrum politically. Yet the nomination of Brett Kavanaugh to fill the seat being vacated by Justice Anthony Kennedy represents an important day in the life of the nation, he said.
"When you look at America at face value, we are full of problems, division and huge justice issues. When you look with God's eyes, though, you start to see how He has a plan through His great love to correct injustice, and we can partner to this plan. He isn't as focused on what is not happening or in what areas humanity is failing," Bolz explained.
"Jesus already a paid a price for this, He is looking at what His will is, His original plan and design, and His heart of love is searching for people to partner with this."
God has already planned to correct Roe v. Wade and other bad laws both morally and legally, he went on to say, and He has been working simultaneously within the culture to build a message "around family, love, marriage and morality that we needed to begin to have in place for the laws to stick."
In 2015 Bolz sensed that three new justices would be appointed during the next, now present, presidential administration, he claimed.
"With so many small-interest groups lobbying for new norms that violate biblical patterns, part of our strategy of prayer was appointments into the Supreme Court who would have the good of all the people in their interests, not just these smaller interest groups that are trying to have a loud voice although they represent so few," he said.
He added that prior to any revival in America political turmoil has been present, "but we have also seen God answer the prayers of America by raising up key figures who kept us in our lane in the nations."
Bolz thinks Kavanaugh is one such key figure.
"Picture the Supreme Court that is willing to stick to America's balance versus siding with the massive liberal agenda. With such a volatile landscape where family identity, sexual identity, gender identity and child rights are so important, this might just be one of our biggest answers to prayer in our whole generation," he said.
"I also want to prophetically state that there is another choice coming," he said, adding that God has a third justice to be installed to the high court within the next four years, an appointment as or even more important than the current nomination.
Longtime intercessors for the high court, and for the plight of the unborn in particular, have been praying that the bench would shift in favor of life.
In a July 2 blog on the website of The Call — an organization headquartered in Colorado Springs which has been holding prayer and fasting rallies for America in stadiums around the country for the past two decades — editor Cheryl Amabile wrote that ten years ago that she along with the pro-life group Bound4Life held a four-month prayer vigil on the steps of the Supreme Court.
"We knew we needed a seat of government – a judge's seat – that would align with God's merciful intent and shift the court, not just from liberal to conservative, but from rebellion to righteousness," she said.
"This week, with Justice Kennedy now vacating his place on the bench, we have come to a moment in time when this cry can be answered."