Kay Warren Remembering Her Son on 'Survivor Day': There's Hope as Suicide Is Preventable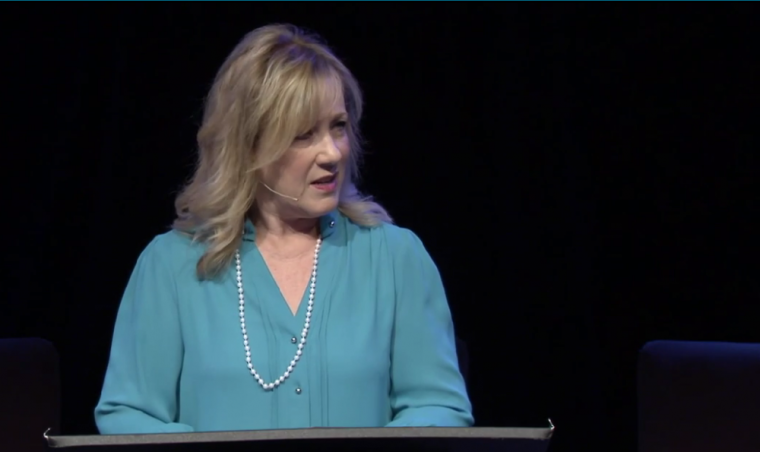 Sharing on International Survivors of Suicide Loss Day on Saturday, Kay Warren, co-founder of California's Saddleback Church, recalled that her late son, Matthew, was the funniest and most courageous person she has ever met in her life, and said that while the suicide rate is alarmingly high in the country, there is hope because suicide is preventable.
Matthew, who died from a self-inflicted gunshot wound last year, was the "funniest person I have ever met," she told the audience at the Saddleback Church, which she co-founded with her husband, Pastor Rick Warren.
"He was creative, he was kind, he was highly intelligent. He was my baby, and at the center of our family through the years of his struggles... Matthew was the most courageous person that I have ever known... I don't know how he lived as long as he did," Warren added.
"Matthew really didn't want to die," she added. "He told me over and over and over again that he didn't want to die but that he just wanted the pain to stop."
On April 5, 2013, he used a gun that he bought illegally and took his life, she said.
She added that she had earlier been able to "talk him off the ledge" several times, but this time it was different as he had taken a lethal way to end his pain.
"When he died, a part of me died, too," she shared.
The "broken mental health system" added to their frustration, she went on to say.
"My only real comfort and solace is that I'll see him again, and that when I die, we'll be together because he is in the arms of his Savior and my Savior Jesus Christ," she said, adding that she is speaking up for the mentally ill because she doesn't want anyone else to have a similar moment-by-moment struggle.
But there is hope, she stressed. "Suicide is preventable."
Jessica Van Der Stad, area director at American Foundation for Suicide Prevention, also made a presentation.
Every 15 minutes, someone commits suicide in the United States, and more people now die of suicide than car accidents, she said. Suicide is considered to be the second leading cause of death among college students, and also the second leading cause of death for people aged 25 to 34, she added.
She also shared that study shows that 20 percent of us will have a suicide within our immediate family, and 60 percent of us will know someone who dies of suicide.
It's a global issue, she added, as more than 1 million people attempt suicide every year across the world.
About 90 percent of those who die of suicide have a mental illness at the time of their death, and 60 percent of those 90 percent have depression, she said. And depression is treatable, and therefore there is hope.
Yet, more people are impacted by it than those who talk about it, Der Stad said.
She defined prevention as "a matter of a caring person with the right knowledge being available in the right place at the right time."
David Mandani, a 41-year-old suicide survivor, shared his story. "God brought hope to me," he said.
He said he would hear voices and have hallucinations, as he had schizophrenia.
"Culture says it is shameful to have metal illness, but my God says there is no condemnation to those who are in Christ Jesus," he stated.
International Survivors of Suicide Loss Day is "the one day a year when people affected by suicide loss gather around the world at events in their local communities to find comfort and gain understanding as they share stories of healing and hope," AFSP says.