Kelly Rowland says God carried her when entertainment industry nearly chewed her up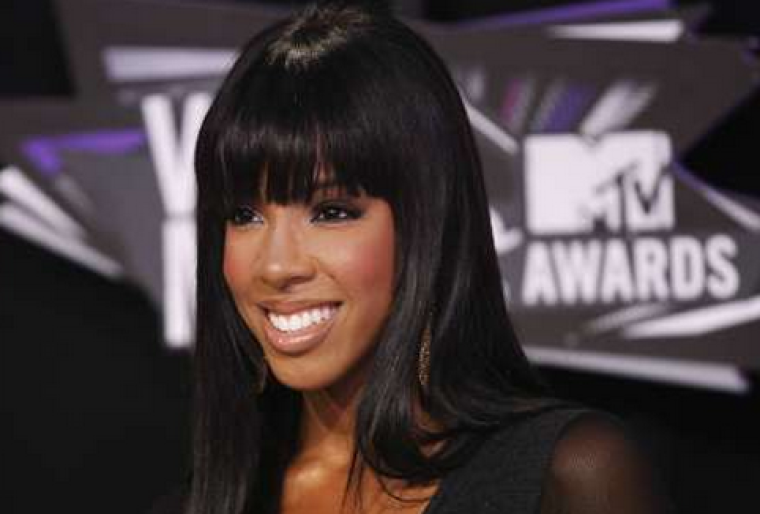 Grammy Award-winning singer Kelly Rowland, best known as a member of Destiny's Child, credits her faith in God with carrying her through the highs and lows in life.
Rowland was featured on the latest episode of "Good Words with Kirk Franklin," where she shared her journey of growing up in Houston, Texas, as a young girl filled with dreams to her success with Destiny's Child and now as a solo artist and mother. 
"I believe in God, I believe in Jesus, I believe in faith more than I do religion," she declared. 
"It's such a personal walk ... and it's carried me," Rowland said of her strong faith in God. 
"It's made me the woman that I am. It's making me the mother that I am. It's continuing to make me the woman that I am. It's teaching me how to be a wife. It's continuously stretching me," she added. 
Rowland also emphasized that her Christian faith has sustained her throughout her career, especially at times when she's been placed in "uncomfortable positions" in the entertainment industry.  
"I'm so grateful for it because this industry should have chewed me up and spit me out and ripped me apart. And people should have chewed me up and spit me out and ripped me apart. And so many times, I do think that I was close. But faith," she declared.
During the interview, Rowland also talked about the women who've helped shape her life.
In 2014, the singer gave birth to her son but soon after celebrating his birth, she suffered the loss of her mother who died. 
"I lost her six years ago now. But the reason why I say it's a beautiful story is … the time that I had my son, literally three weeks later, I lost my mom. And I felt like in that time period, I felt like there was this spiritual moment where God was showing me how short life is," she said. 
Rowland referenced the Bible verse James 4:14 that talks about life being "just a vapor."
"I cried about it, like not over the loss, but just the fact of how precious people, life, and time is," she added. "At some point in your life, you do take it for granted, but I don't take it for granted at all."
During the conversation, Franklin asked Rowland whether Destiny's Child received backlash for making mainstream music. She said it was her mother's church that criticized her the most.
Rowland said the "saints didn't take to the fact" that she was going to sing "secular music."
However, she found another church that prayed for their success instead. 
Franklin and the singer also discussed their stories of reconnecting with their estranged fathers, stepping out despite fear, and how Rowland overcame comparison in her career.
As a founding member of Destiny's Child, Rowland has had No. 1 hits and multiple Grammy Awards. But in a separate interview on The Hillsong Channel, she emphasized that all success is fleeting.
"I think that, for me, if it wasn't number one, I would probably be really hard on myself," Rowland said. "It was probably a time where I just was really tired of the crappy part of the industry, the moments where you feel like you're there by yourself when the number ones aren't there, and you're just left with your own person."
After transitioning from the world-renowned group and becoming a solo artist, she said, "I was constantly wondering why am I here. I would always ask God: 'Why do I have to go through this part and why is it so painful? Why is it so stressful? And why can't I sleep at night and why is there a lack of peace? And why is there one thing coming after another?'" 
"I was in a really dark spot. I didn't like the place where I was ... it just felt like for a second I was going to drown."
She revealed then that faith played a "huge role" in that difficult season.