Kelly Rowland's Newborn Son Helping Grieving Process?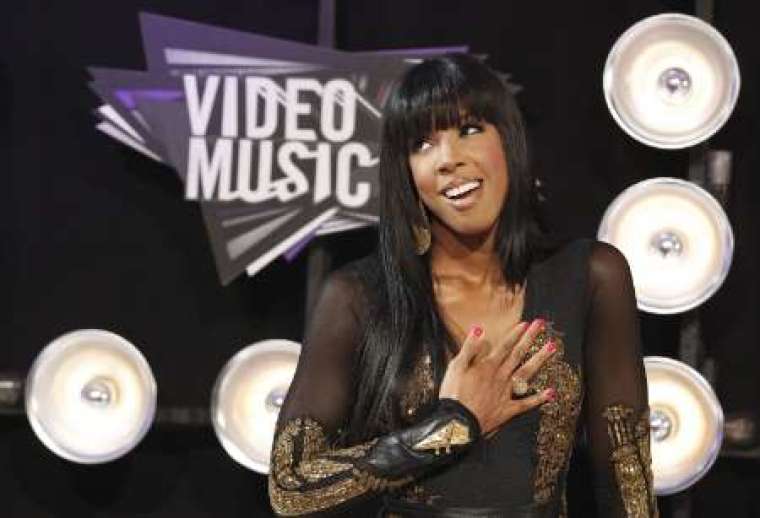 Kelly Rowland is mourning the death of her mother, but her newborn son is helping her get through the pain.
Rowland, the 33-year-old singer formerly of Destiny's Child, lost her mother Doris Rowland Garrison, 66, last Tuesday. The tragic news comes just weeks after she gave birth to her first child, Titan Jewell Weatherspoon.
The singer took to Instagram to cradle her 1-month-old son after news of her mother's death went public. She captioned the image with lyrics from the popular song "You Are My Sunshine."
"You Are My Sunshine. My only sunshine……you make me happy, when skies are grey #TITAN #LIFE," Rowland captioned the image.
The star also released a statement about the tragic loss of her mother while thanking fans for their support.
"It is with deep sadness that I announce the passing of my mother, Doris Rowland Garrison. She was an incredible soul who made countless sacrifices so that I could become the woman—and now mother—I am today," Rowland said in a statement obtained by E! News Wednesday. "We humbly appreciate all the love and support and only ask for privacy during this difficult time."
While the singer is grieving her loss at the close of 2014, she has had a year full of blessings with a new husband and baby. Earlier this year, the singer went from gushing about her pregnancy to the love for her husband, Tim Witherspoon.
"I just love him; he's like the greatest guy ever," Rowland told E!. "He's so awesome. I just can't believe how blessed I am … and he is too! He's an amazing man."
Rowland and her husband Tim officially released a statement to Twitter about the blessing of being new parents last month.
"We are thrilled to announce that today we are the proud parents of our first son," the happy couple told People.com. "We are blessed to report everyone is healthy and happy!"