Michelle Williams Breaks Personal Record With New Album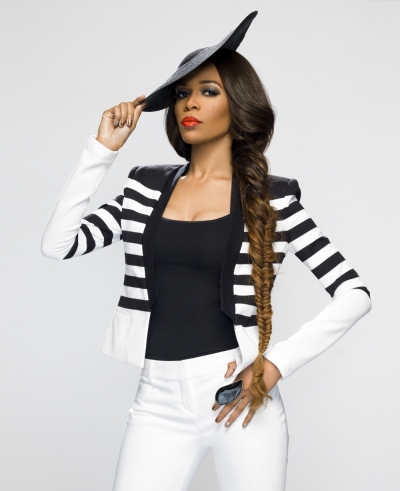 Michelle Williams has broken a personal record with her fourth studio album, "Journey To Freedom."
The 34-year-old singer, songwriter and actress, has made her best ever debut on the Billboard Top 200 charts with her latest album. It has already made its mark on multiple charts including a top ten debut on Billboard's Top Independent Albums chart.
She has also received the honor of having the number one album on the CMTA's Gospel Overall chart.
While Williams is no rookie in the music industry, she told The Christian Post that her fourth album reflects her growth as an artist and business woman.
"I took charge as far as this project is concerned," she explained. "It was what I wanted to be released, so I'm happy about that."
Although the singer's latest body of work is an inspirational album, it colors outside of the lines of gospel music by blending genres and featuring heavy hitters from the music industry. While gospel artists like Tye Tribbett and Lecrae have spots on the album, so do mainstream powerhouses like Beyonce Knowles, Kelly Rowland and Fantasia Barrino.
The singer has dedicated her album to those who desire to be free, but admits she has not always learned how to operate in her own freedom. She describes overcoming these feelings on "Believe in Me," the song she penned and connects most with on her album.
"People might tell you 'oh my gosh you're great, you have a great calling on your life,' or 'Oh your hair is so pretty today'" Williams told CP. "...If I come to you and give you a compliment, it probably should be confirmation of what you already know. I just did not believe, I didn't think I was as good as other people around me."
For Williams, the beauty of freedom is more about learning to let go of other people's opinions of her.
"When you're no longer looking for permission to do your calling, you're no longer looking for permission to be who you are," Williams told The Christian Post about her definition of freedom. "You might be a goofy, outgoing person, and people probably can't handle your personality. But hey, that's the way God made you."
Michelle Williams' album "Journey To Freedom" is available wherever albums are sold. She can be found on Twitter and Instagram @RealMichelleW.