Kellyanne Conway Says She Helped Pay for a Friend's Abortion When a Teen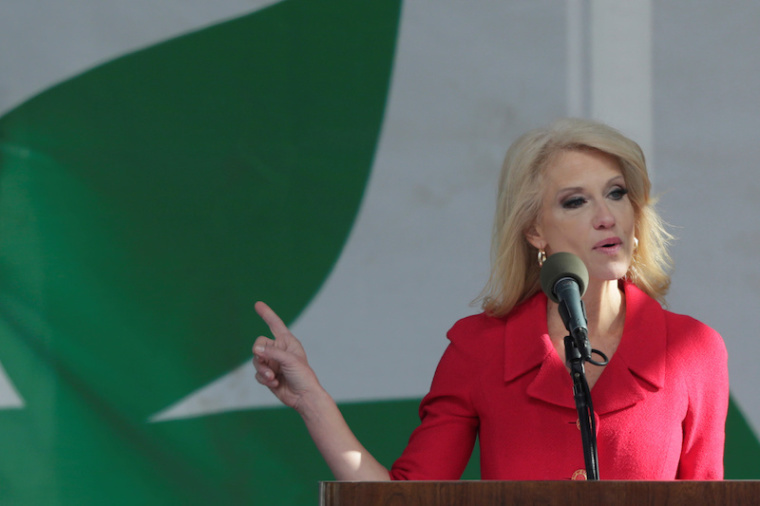 White House senior counselor Kellyanne Conway recently admitted to having helped a friend get an abortion when she was a teenager.
In an interview with New York Magazine published Saturday, Conway explained that she is "sympathetic" towards women who seek an abortion, noting that as a teenager she once helped a friend get an abortion.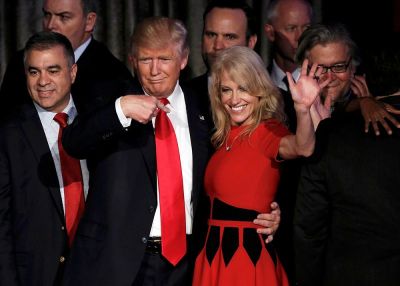 "Do I know anybody who ever got an abortion? Well, of course I do. I've driven them there. I've helped pay," said Conway.
NY Magazine noted that Conway could not recall specific details about the incident, but she did note that back then "when you're young, you're thinking about the person, not the issue."
"We were younger, and I was focused on her, not on the larger public policy," added Conway, noting that she hopes to "make us culturally — not politically — culturally more sensitive to the value of life."
A native of Camden, New Jersey, last year Conway became the first female presidential campaign manager to oversee a successful campaign when Donald Trump won the election.
Conway has been an outspoken pro-life advocate, being one of multiple federal government officials to give remarks at the March for Life in January.
During her remarks at the large annual rally, Conway stated that "this is a new day" and "new dawn" for the pro-life movement.
"It is no coincidence that the first right cited in the Declaration of Independence is the right to life. It is a right, it is not a privilege, it is not a choice," said Conway.
"This dismissive motion of 'out of sight, out of mind' is over. Science and medicine have joined religion and morality in causing many Americans to rethink just how fragile and how triumphant human life truly is."
Conway also garnered controversy when, during an interview at this year's Conservative Political Action Conference, she said she never considered herself a feminist in part because the label implied a "pro-abortion" stance.
"For me, it's difficult for me to call myself a feminist in the classic sense because it seems to be very anti-male and it certainly is very pro-abortion in this context and I am neither anti-male or pro-abortion," said Conway.
"There's an individual feminism, if you will, that you make your own choices ... I look at myself as a product of my choices, not a victim of my circumstances."