Ken Ham Calls Katy Perry Song at Super Bowl 'Meaningless Garbage;' Criticizes Carnival Cruise Ad for Supporting Evolution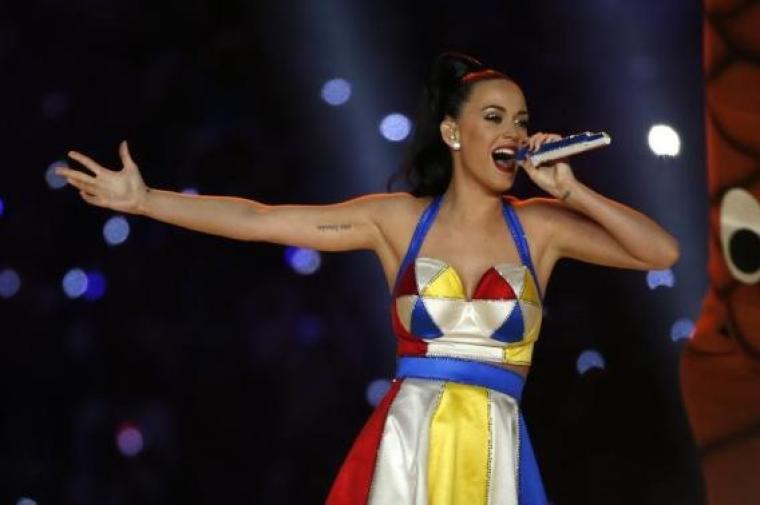 Creation Museum CEO and President Kem Ham has spoken out against a few of the features at Super Bowl XLIX, including the half time performance by pop singer Katy Perry. Ham called one of Perry song's "meaningless garbage," and in a separate statement criticized a Carnival Cruise ad for supporting evolution.
Perry performed a number of songs at the Super Bowl, held on Sunday at the University of Phoenix Stadium in Arizona and won by the New England Patriots, including her 2008 hit "I Kissed a Girl."
Ham said that he read the lyrics to the song, and responded in a Facebook post on Monday: "So what does that mean with today's cultural trends?! I had the words on my TV as she 'sang' — most of them didn't even make sense — meaningless garbage — do church young people follow Katy Perry? I hope not! Sensuous and evil! But it is a sad peek into the real state of much of the coming generation!"
In a separate post on his Answers in Genesis blog, Ham also criticized Carnival Corporation, the largest cruise line in the world. The company featured a 60-second spot promoting its cruise line that makes use of a speech given by former President John F. Kennedy to establish the connection between people and the sea.
Part of Kennedy's speech, delivered in 1962 at Newport, Rhode Island, reads: "It is an interesting biological fact that all of us have, in our veins the exact same percentage of salt in our blood that exists in the ocean, and, therefore, we have salt in our blood, in our sweat, in our tears. We are tied to the ocean. And when we go back to the sea, whether it is to sail or to watch it, we are going back from whence we came."
Ham, who advocates for a literal interpretation of Genesis and the Creation story in the Bible, wrote:
"Don't you just feel this 'personal connection?' After all, your ancestor came out of the sea and evolved by natural processes to produce you. Don't you feel the connection? Don't you just want to go on one of their cruises so you can stand on the deck of a big cruise ship, look at the sea, and contemplate your accidental beginnings — and perhaps worship the sea, because it gave birth to you!"
He added that this kind of "worship" of the stars and the sea is the "increasing state of our culture as it abandons the truth of God's Word."
As for Perry, her own father, an evangelical minister in Orange County, California, said days before her Super Bowl performance that he is proud of his daughter, despite previously criticizing the messages that she sends to young people.
"I don't have a problem," Keith Hudson said last week. "She's gonna do some good ones — she's excited [about her Super Bowl performance]."
Hudson referred to the "I Kissed a Girl" song in a sermon last year: "They ask how can I preach if I produce a girl who sang about kissing another girl? I was at a concert of Katy's where there were 20,000. I'm watching this generation and they were going at it. It almost looked like church. I stood there and wept and kept on weeping and weeping. They're loving and worshipping the wrong thing."