Ken Ham 'No Longer a Whovian' After 'Dr. Who' Gets First Openly Gay Companion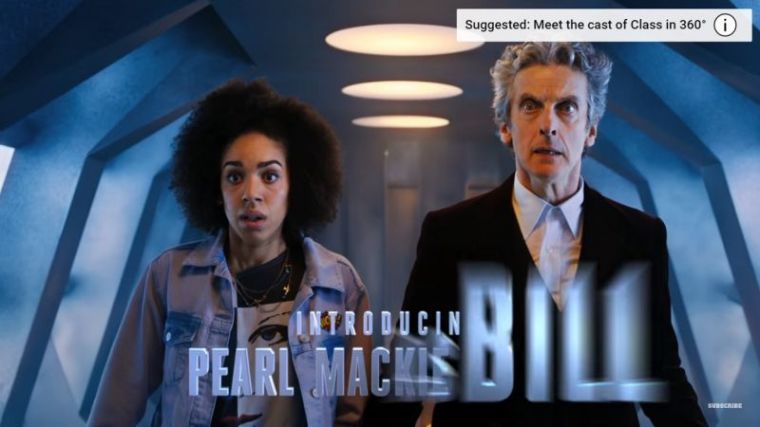 Ken Ham, president of Answers in Genesis, will no longer consider himself a fan of British sci-fi show "Dr. Who," which announced its first openly gay full-time companion.
"Well it seems I will no longer be a Whovian! Doctor Who is following in the footsteps of Pres. Obama, Hollywood, Disney, and the Supreme Court--it's anti-biblical but not unexpected," Ham wrote in a Facebook message on Sunday.
"While it is sad -- but not surprising from the world -- this reminds me that we need to teach our kids not to be in love with the world, because we will be disappointed at some point."
The young earth creationist cited an article from the A.V. Club, which pointed out that the long-running T.V. series had not until now included an openly gay character as one of the doctor's primary companions.
As BBC News reported on Friday, however, the character Bill Potts will come out as gay when the BBC One show returns on April 15.
"It shouldn't be a big deal in the 21st Century. It's about time isn't it?" asked actor Pearl Mackie, who plays Potts. "That representation is important, especially on a mainstream show."
"I remember watching TV as a young mixed race girl not seeing many people who looked like me, so I think being able to visually recognize yourself on screen is important."
Ham has noted the growing list of TV shows and entertainment segments that show LGBT characters in a positive light, including some shows aimed at children.
Conservatives, including One Million Moms, launched a petition against the Disney Channel in March, after a recent "Star vs. the Forces of Evil" episode depicted gay couples kissing.
"This is the last place parents would expect their children to be confronted with content regarding sexual orientation. Issues of this nature are being introduced too early and too soon, and it is becoming extremely common and unnecessary," the petition read.
Ham in turn urged parents not to support what he called an "unbiblical company."
"They're redefining the family—do you want to entrust your kids to be influenced by Disney?" the Creation Museum and Ark Encounter in Kentucky CEO said. "Take the kids to real family-friendly attractions like the Ark Encounter and Creation Museum."
"These two family attractions honor and stay true to God's Word in all areas, including marriage and gender."
Some conservatives also criticized the recent live-action "Beauty and the Beast" film for including a gay moment in a movie marketed toward children, but the Disney remake went on to smash box office records and have the top PG-rated opening.