Ken Ham Praises Rare Google Doodle for Honoring Pro-Life Feminist Leader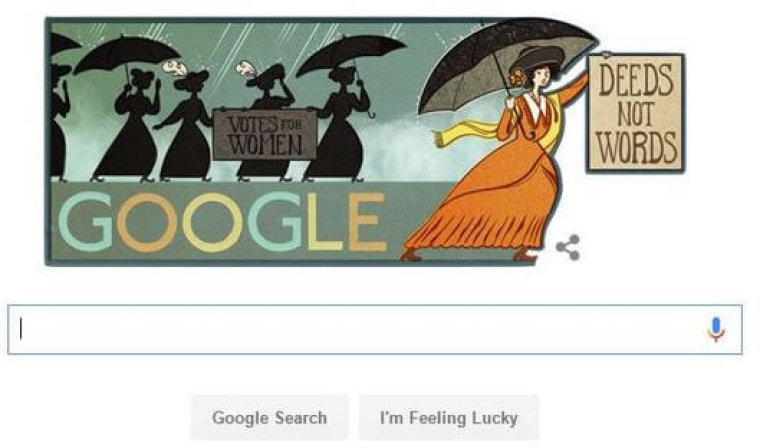 Answers in Genesis CEO and President Ken Ham has praised a recent Google doodle of a pro-life feminist leader, and argued that human life should not be considered precious because of its ability to contribute to society, but because every human being is made in the image of God.
"As Christians we need to tell others why human life — every human life — is valuable, starting with God's Word. A life isn't intrinsically valuable because he or she can contribute to society; a life has intrinsic value because every human being is made in God's image (Genesis 1:27), and is a being who will live forever," Ham wrote on his Facebook page on Thursday.
"The Psalms remind us that 'I am fearfully and wonderfully made' (Psalm 139:14) and Jeremiah says that 'before I formed you in the womb I knew you' (Jeremiah 1:5). When we start our thinking with God's Word, it's readily apparent that every life has value, worth, and dignity," he added, and pointed to an AiG article from Sunday, which further elaborates on the topic.
Ham noted that America has a problem when it comes to respecting the sanctity of human life, pointing out that thousands of babies are aborted in their mother's wombs each day. He also said that euthanasia, assisted suicide, embryonic stem cell research, and mass shootings are all part of the problem, arguing that "it will only get worse as America continues to turn away from God and His Word."
Still, he praised Google for one of its "doodle" drawings last week, when it honored American suffragist Alice Paul, who was a leading voice for women's rights, but also opposed abortion.
"She fought diligently for women's right to vote, even willing to be thrown in prison. Eventually her actions helped bring about the 19th Amendment to the U.S. Constitution, which allows women to vote," Ham explained.
"Not only am I thankful for her efforts that helped women achieve equality in our democracy, I'm also thankful that, like many of the early leaders of the women's movement, Alice Paul was against abortion. She referred to abortion as 'the ultimate exploitation of women,'" he pointed out.
In the past, Ham, who advocates for a creationist worldview, has blasted Google's other drawings for promoting what he called "atheistic religion," namely with its November illustration of "Lucy," an Australopithecus specimen considered by scientists to be an early human ancestor.
In his latest post, the AiG president said that Google "routinely honors those who espouse secular values and beliefs," so it makes for a change of pace that this time they chose to honor a pro-life leader.
"By honoring Alice Paul they are honoring someone who stood against one of the things our modern American culture values — though they likely didn't mean to! Google's 'doodle' is a rare example of a pro-life person being honored, intentionally or not. Our culture tends to honor those who hold secular values not those who honor life," he added.