Ken Ham Slams NASA Search for Extraterrestrial Life, Says God Did Not Create Life Outside Earth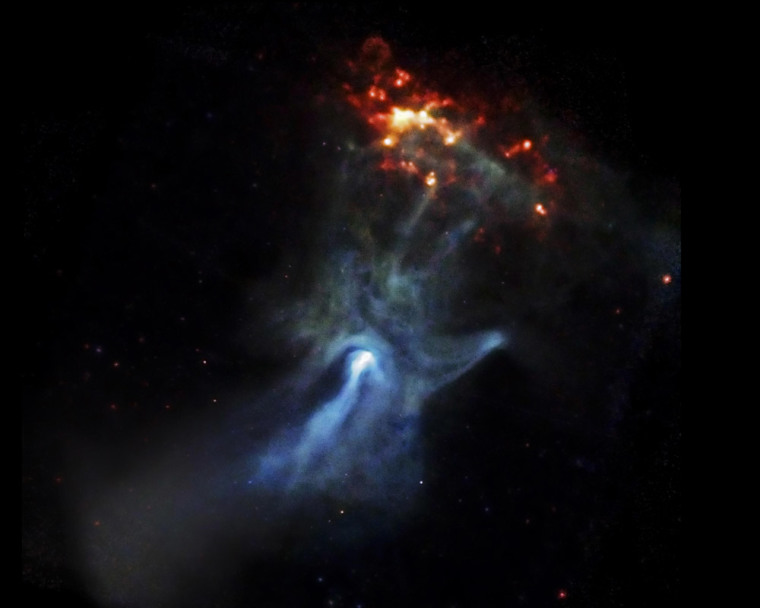 Creation Museum CEO Ken Ham has criticized NASA's efforts to search for extraterrestrial life, arguing that God has not created life anywhere outside the Earth, and that the search for such life is driven by "man's rebellion."
"I'm shocked at the countless hundreds of millions of dollars that have been spent over the years in the desperate and fruitless search for extraterrestrial life," Ham wrote in a blog post for Answers in Genesis on Sunday.
"Of course, secularists are desperate to find life in outer space, as they believe that would provide evidence that life can evolve in different locations and given the supposed right conditions! The search for extraterrestrial life is really driven by man's rebellion against God in a desperate attempt to supposedly prove evolution!"
Ham cites recent comments by NASA scientists who suggested that the next generation of space telescopes is likely to discover habitable Earth-like planets and possibly even alien life within the next 20 years.
"I think in the next 20 years we will find out we are not alone in the universe," NASA astronomer Kevin Hand said, according to a report by The Register last week.
"Sometime in the near future, people will be able to point to a star and say, 'that star has a planet like Earth'," added Sara Seager, professor of planetary science and physics at MIT.
Scientists have said that they are excited about the prospect of the James Webb Space Telescope's deployment to the Earth-Sun L2 point, where it will be able to probe the atmospheres of distant exoplanets circling other suns.
"It's highly improbable in the limitless vastness of the universe that we humans stand alone," added Charles Bolden, the current administrator of NASA and former astronaut.
Ham, who argues for a literal interpretation of the Creation account in Genesis, responded to those comments by stating: "Secularists cannot allow earth to be special or unique – that's a biblical idea (Isaiah 45:18). If life evolved here, it simply must have evolved elsewhere they believe."
The Creation Museum CEO argues that the Bible teaches that the earth was specially created, and that Christians "shouldn't expect alien life to be cropping up across the universe."
Ham wrote that although the Bible doesn't say whether there is animal or plant life in space, he doesn't believe such a possibility exists.
"And I do believe there can't be other intelligent beings in outer space because of the meaning of the gospel. You see, the Bible makes it clear that Adam's sin affected the whole universe. This means that any aliens would also be affected by Adam's sin, but because they are not Adam's descendants, they can't have salvation," he continued.
"One day, the whole universe will be judged by fire, and there will be a new heavens and earth. God's Son stepped into history to be Jesus Christ, the 'Godman,' to be our relative, and to be the perfect sacrifice for sin –the Savior of mankind."
Some churches, such as the Roman Catholic Church, have not expressed concrete positions on the possibility of extra-terrestrial life, categorizing it as more of a scientific rather than a theological question, Catholic Answers says.
In May, Pope Francis talked about alien life forms during Mass, however, and suggested that if they were to ever visit Earth, they would be welcomed to be baptized.
"If – for example – tomorrow an expedition of Martians came, and some of them came to us, here ... Martians, right? Green, with that long nose and big ears, just like children paint them ... And one says, 'But I want to be baptized!' What would happen?" the Roman Catholic Church leader theorized during a speech focused on the question "Who are we to close the doors to the Holy Spirit?"
Francis reminded the audience of the words of Peter: "If then God gave them the same gift He gave to us when we came to believe in the Lord Jesus Christ, who was I to be able to hinder God?"