'Religious Liberty in Crisis': Ken Starr says new challenges are undermining America's first freedom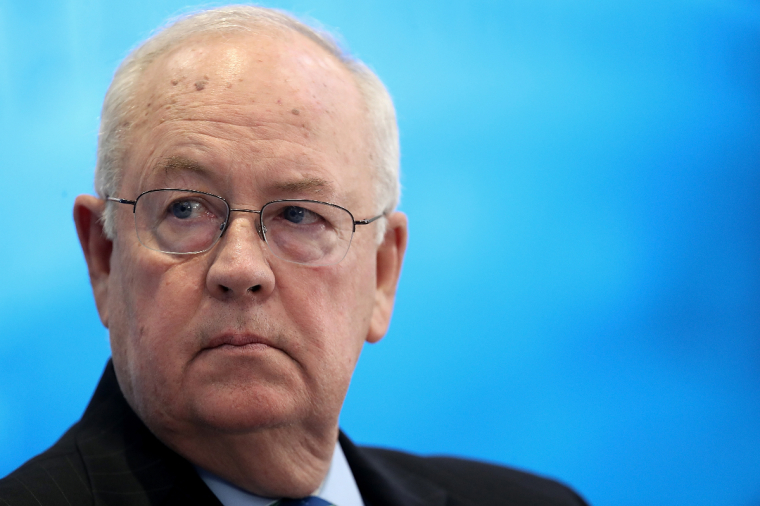 Prominent legal scholar Ken Starr, best known for serving as the independent counsel who investigated former President Bill Clinton in the 1990s, has written a book warning that society's growing hostility to religion and the coronavirus pandemic have created new challenges to America's first freedom. 
Starr's latest book,Religious Liberty in Crisis: Exercising Your Faith in an Age of Uncertainty, was released last week. It examines the history of religious liberty case law in the United States and looks ahead to the possible future threats to the First Amendment.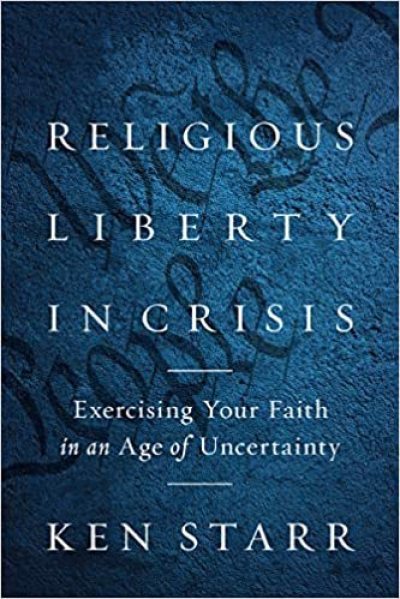 In an interview with The Christian Post, the 74-year-old said he was motivated to write the book in light of the pandemic restrictions on religious worship, which he discusses at the beginning of the book.
"The pandemic and the onset of the pandemic brought a new set of challenges, and I was moved to write a book which has actually been on my heart for 40 years," he said.
"We now see that government has enormous power, even at state and local levels," he added.
"The government has power to do good, but it also has power to infringe upon our fundamental liberties. So, the pandemic provided the occasion to step back and reflect on our culture of liberty and to provide a tool for believers to understand their liberties and to speak out in favor of their liberties."
Starr, who formerly served as president of the Baptist higher education institution Baylor University in Texas, said the book is designed to give "every American a grounding in [the] fundamental principles of religious liberty."
"I hope that parents and grandparents will see fit to guide their children and their grandchildren to read and understand these great principles which need to be transmitted on to the rising generation," he said. 
While Starr acknowledged that hostility to religious liberty has existed for many years, he explained that "the culture has shifted quite significantly in recent years." 
He warned that "in many quarters," religion is viewed as "a negative influence on society" and accused "in broad terms" as serving as a "mask from discrimination" that inflicts harm on others. 
"We need to be able to understand that narrative and to counter that narrative with what I think [is] the truth about religious commitment, especially in the Christian community — that the Church is a source of enormous good as society measures good," he added.
Starr cited the Equality Act, a sweeping piece of legislation marketed by Democrats as a necessary measure to enshrine nondiscrimination protections for LGBT individuals into law, as one of the gravest threats to religious liberty.
"It would be disastrous because, by its terms, it would prevent the invocation of the Religious Freedom Restoration Act," Starr told CP. 
"The fundamental purpose of … the Religious Freedom Restoration Act [of 1993] was to protect individual conscience and freedom and conscience belief. The statute, by its terms, if enacted, would eradicate that."
Starr went on to say that the Equality Act raises "profound First Amendment concerns as to its constitutionality."
"But that will take many years to litigate, and so we need to preserve these historic mechanisms, such as the filibuster, to protect us against essentially a runaway majority —  a very narrow majority — but a runaway majority," he argued.
The Equality Act passed the Democratic-led House of Representatives earlier this year on a largely party-line vote. But a vote has yet to take place in the Senate, where Democrats have a narrow 50-50 majority with Vice President Kamala Harris casting the tie-breaking vote in favor of Democrats.
The passage of the Equality Act would require the abolition of the filibuster rules, which require most Senate bills to receive 60 votes instead of a simple majority. As of right now, Democrats lack the votes necessary to abolish the filibuster or pass the Equality Act with a simple majority.
Regarding the Biden administration's position on religious liberty, Starr maintained that "the signs are not promising" thus far. 
Starr expressed particular concern about "the effort to eradicate freedom of conscience, to say to conscientious objectors, 'We don't care about your beliefs. We want to achieve our social ends and we will simply ignore your concerns based on faith.'"
In the book, Starr listed Jack Phillips, the Colorado baker who has repeatedly found himself in court because he refused to make cakes celebrating same-sex weddings and gender transitions due to his religious beliefs, as an example of a conscientious objector. 
He told CP that "the assault on religious belief and practice," which includes the adverse treatment of Phillips, "represents a sea change in attitude in the culture."
"Historically, Americans have understood and appreciated freedom of conscience and have stood by dissenters and the right to dissent," he assured. "That is part of our constitutional heritage. But that heritage is being challenged now by those who have social goals and are very aggressive in their effort to pursue those goals."
Starr takes solace in the fact that the U.S. Supreme Court has "articulated six great principles in favor of religious liberty, and those principles have been articulated over the past half-century." 
"In particular, 40 years ago, the Supreme Court issued a breakthrough opinion in a case allowing Christian groups on college campuses to meet on the same footing as secular groups," he said, referring to the 1981 Supreme Court caseWidmar v. Vincent.
In that case, the nation's higher court ruled the University of Missouri at Kansas City's policy preventing religious groups from meeting on campus unconstitutional.
"And over these four decades, the Supreme Court, as the culture has changed, has remained steadfast in support of these great principles," he stressed. 
Most recently, in 2019, the Supreme Court ruled that the presence of a cross honoring fallen soldiers on public land in Bladensburg, Maryland, did not violate the Establishment Clause of the Constitution. 
In 2018, the Supreme Court ruled in favor of Phillips, ruling that the state of Colorado was overly hostile to the baker when it penalized him for violating a state discrimination law by refusing to bake a same-sex wedding cake.