Kendrick Brothers' to Offer Free Screening of 'War Room' in 300 Churches on April 30
Kendrick Brothers' to Offer Free Screening of 'War Room' in 300 Churches on April 30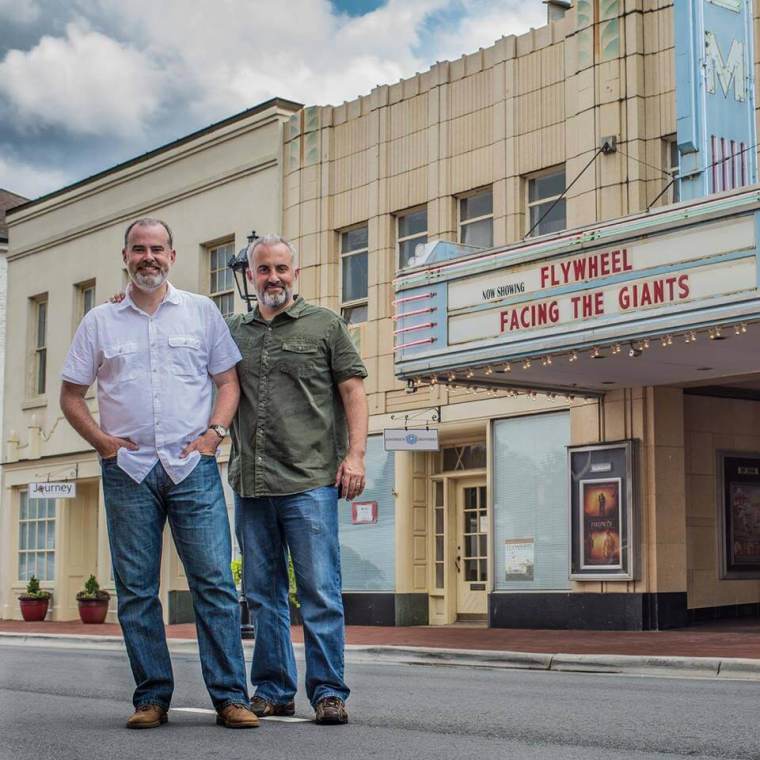 Popular Christian filmmakers Alex and Stephen Kendrick, known as "the Kendrick brothers," are offering a free screening of their hit film "War Room," nationwide on April 30 to unite the church body in prayer.
"War Room" will be screened in 300 churches all across America in hopes of maximizing the importance of prayer leading up to National Day of Prayer on May 5th.
"National Day of Prayer is on May 5th and it's part of our passion and heartbeat that our nation would return to God. 'War Room' has a strong message in the plot on the power of prayer and it's a necessity in our lives," Alex Kendrick told The Christian Post.
The brothers have made incredible strides in their small town of Albany, Georgia, where they serve at Sherwood Baptist Church. Alex maintained that during these darks times in the world it's important for those praying on National Day of Prayer to focus on God and not on the disappointments of those in the government or in the media.
"It is discouraging when we put our eyes on man, cause man is failing at leading this country in the right direction. There are good people in our country, but our politicians our legislature they're legalizing the wrong things, they are putting an emphasis on the wrong things," he said. "One of our issues is that political correctness kicks God off the throne and says, 'We're not worried about offending a holy God, we're only worried about offending man,' and we put man on the throne. Whenever you do that you end up in a mess because the values are all over the place."
The film producer advised that in these instances it's very important to remind the church to pray.
"Depending on who you talk to, people have a different set of values and if there's no anchor you can drift all over the place," Alex continued. "That's why as believer we anchor our faith in the word of God and in a relationship with Him and that's our barometer on how we navigate through life. Our morals, our standards come from a biblical worldview so when people don't share that worldview we end up in the situation we are in right now, where godless laws are being passed."
The popular Kendrick brother who starred in "War Room" then referenced several scriptures such as Jeremiah 29:13, which says, "If you seek me, you will find me, when you seek for me with all of your heart." Acts 3:19 that states, "Repent and return to me that your sins may be washed away and you may experience refreshing times in the presence of the Lord." And lastly, 2 Chronicles 7:14, the verse that is regularly used to encourage prayer, "If my people who are called by my name shall humble themselves and pray and seek my face and turn from their wicked ways I will hear from Heaven forgive their sin and heal their land."
"We need a lot of healing right now and what I read in scripture both Old and New Testament, I see over and over where God says, 'Seek after me and let me intervene. So our hope is in the Lord. It doesn't mean that we're not active, we still want good laws, we still want good morals in our culture but ultimately our hope has to be in the Lord," he maintained.
The free screening of "War Room" is opened to everybody and anybody but they do want the church to be impacted by the film. The brothers aspire to unify the body of Christ regardless of individual practices, with a call to prayer.
"In many ways we're divided, either by denomination, worship styles, or preferences. We're hoping that people would make the main thing the main thing and keep secondary things secondary," he encouraged. "There's power in unity so when we're unified and we are praying and encouraging one another, we tend to be a little bit more bold in our actions. I'm talking about in a healthy way."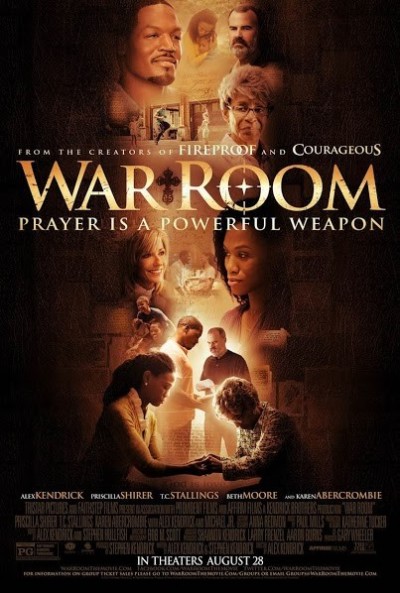 The 2015 blockbuster hit was made for less than $4 million and grossed nearly $70 million at the box office. The movie continues to gain momentum and Alex gave two reasons for the film's success.
"Number one, we sought the Lord. We prayed and said, 'God what do you want us to make the next movie about?' We believe that this was it. So whenever God's hand is on something, His blessing is on it there's no telling how well it can work," he said.
He added, "The second reason we think that a large part of our culture identifies with the movie and realizes, 'Wow we've got ourselves into a mess and when we return to the Lord in prayer, that is the answer. We can't trust them to fix all the issues that we're going through, just another politician isn't going to fix everything. We still need to vote, we still need to participate in those things but ultimately it's the hand of God that will fix it and He will do it when we return to Him and seek Him with our whole heart and get away from anything that displeases him."
The multi-talented filmmaker revealed that he knows the film's success has been because of God's hand of favor, but he also said he understands that a large part of the culture identifies and recognizes what "War Room" brings out, and that is that the nation must return to the Lord.
The minister believes that prayer also has to be followed up with action, like in the Bible, people prayed but also had to act when given instruction by God. He talked about the men of Issachar in scripture, who knew what was going on in the culture and were studied and well prepared but did what needed to be done when the Lord said to act.
"He's the one on the throne, the Lord says seek me, but then when the Lord tells us to do something we have to be ready to do it. So it's a little bit of a combination of both, with the priority being on trusting the Lord and seeking Him," Alex described. "Anytime that we're stagnant we get into trouble. So there is a way to wait on the Lord, by being ready for action, listening to that call for action, keeping our armor polished and our sword sharpened, if I can use that analogy. That's so when laws come up that are godless – we do need to go vote, we need to rally people to do that. But in the meantime we need to be about prayer and seeking the Lord and living our lives according to His word and there's a blessing that comes from that."
The Kendrick brothers have transformed the faith-based film industry as their independently made films have paved the way for Christian movie success in today's secular culture. Alex revealed that they are in the process of seeking the Lord for what to do next and covet prayers for wisdom, discernment and clarity from God.
"We have a number of movies in front of us and we want to make sure that we're always working on the one that the Lord wants us to be working on," he confessed. "We do have a direction to go in but we always pray to submit that to the Lord."
In the meantime the popular brothers are doing speaking engagements and are spending a lot of time with their wives and children as they remain prayed up for the next journey.
"We're sharing this message verbally with as many audiences as we possibly can. It's a season of speaking and praying and preparing to write the next film. We will probably be in production next year so we're enjoying the season that we're in," Alex concluded.
"War Room" is now available on DVD/Digital download. To find out which churches are signed up to screen "War Room," visit warroomthemovie.com and enter your zip code.