Kendrick Lamar 'Control' Lyrics: Phil Jackson Says Rapper Needs 'Mentoring,' Others Respond
I'm the 'King of New York,' Says Compton Rapper; Joell Ortiz, Iman Shumpert Disagree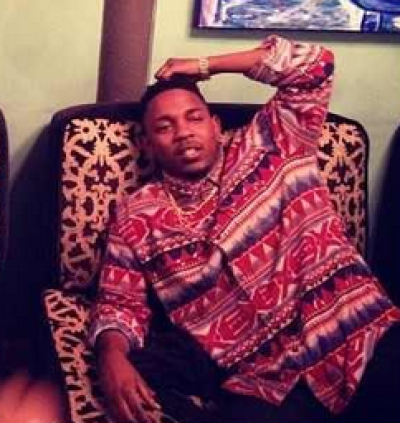 Kendrick Lamar's "Control" lyrics got the attention of even former Lakers coach Phil Jackson when he mentioned the NBA legend on the track. Jackson was just one of the many names Lamar said on the track, and although various rappers have responded to his bold challenge of being the "King of New York," Jackson had different advice for the up-and-coming emcee.
Kendrick Lamar was featured on rapper Big Sean's track "Control" along with Jay Electronica, and the Monday night release was felt all throughout hip-hop. The Compton artist called out J. Cole, Big K.R.I.T., Wale, Pusha T, Meek Mill, A$AP Rocky, Drake, Tyler the Creator, Mac Miller and name-dropped the coaching legend as well.
"Who the f--- y'all thought it's supposed to be? / If Phil Jackson came back, still no coachin' me / I'm uncoachable I'm unsociable," Lamar rapped, referring to Jackson's former claim that Kobe Bryant was "uncoachable."
"@kendricklamar it's okay to be cocky and sure, but we all need somebody to lean on. Let's just call it mentoring," Jackson tweeted in response to the rapper Tuesday. With over 25,000 retweets and 10,000 favorites on Twitter, it was one of the most visible responses to the verse.
Jackson's advice was far from the only reaction to Lamar's challenge, however. Various rappers who weren't named in the verse like Fabolous and Joe Budden mentioned him on Twitter, but Brooklyn-born rapper Joell Ortiz was the first to respond on the track.
"Joell Ortiz won any war that he ever fought / This ain't no different I'm listening you the King of New York? / Little homie you ain't the King of New York, you the next thing on my fork," the Slaughterhouse emcee rapped in his remix called "Outta Control."
Other artists have followed suit, like Fred The Godson, Los and B.O.B. in their own separate songs. Lupe Fiasco ghostwrote a few lines for a few rappers on Twitter then released "SLR 2," which featured him rapping in the styles of other emcees.
One of the most recent and surprising replies to Kendrick Lamar's verse on "Control" came from the basketball realm— Iman Shumpert of the New York Knicks took it as an opportunity to drop "Dear Kendrick" Tuesday.
To hear the infamous verse, check out 2:55 in the following audio of "Control" (WARNING: Adult language and themes).