Kendrick Lamar Tells Chance the Rapper 'God Is Moving' After Grammy Win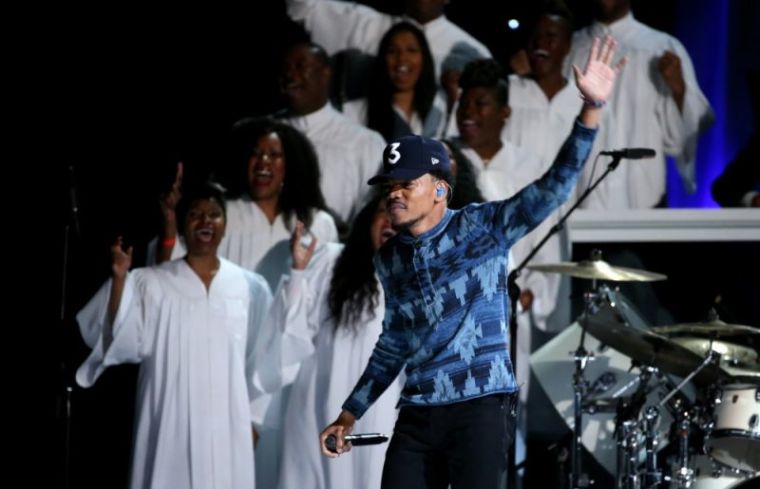 When Chance the Rapper made history by being the first artist to win a Grammy Award off of a mixtape, even his fellow rapper Kendrick Lamar had to glorify God for the feat.
The 23-year-old Chicago, Illinois, emcee who was born Chancellor Bennett shared a message from fellow Grammy Award-winning rapper Lamar who swept the highly coveted music awards show last year. In the text message that Chance showcased on his Instagram account, Lamar spoke about God having an influence on his peer's three wins at the 59th annual Grammy Awards.
"Congrats bro. God is moving," Lamar wrote in the message to which Chance replied, "He is! Love you brother!"
Lamar, who has seven Grammys under his belt and has been nominated for the honor 22 times, has spoken about his beliefs rooted in the Bible many times. Two years ago, he spoke about learning about the rapture from his grandmother.
The 29-year-old rapper, who may use profanity in his hard hitting rhymes, revealed that he believes in the rapture described in The Holy Bible.
"We're in the last days, man -- I truly in my heart believe that. It's written," Lamar told to Billboard earlier this year. "I could go on with Biblical situations and things my grandma told me."
Chance reflected on his own faith at the recent 59th Annual Grammy awards where he praised God alongside gospel stars Tamela Mann and Kirk Franklin during his performance onstage. In a previous interview with the Beats 1 radio program, the rapper spoke about feeling a sense of freedom in being able to publicly speak about God.
"I still think that God means everything to everyone whether they understand it or not or can really see it for themselves or they find God. I know for a fact we're not pushed or promoted to speak about God with fervor," he said. "I think the new generation and the forward is all about freedom and all about the ability to do what we want. We're not free unless we can talk about God."
Although Chance has performed with gospel musicians, he doesn't claim his music could be classified in the genre.
"I never really set out to make anything that could pretend to be new gospel or pretend to be the gospel. It's just music from me as a Christian man because I think before I was making music as a Christian child," Chance told interviewer Zane Lowe on the Beats 1 radio program. "And in both cases I have imperfections, but there was a declaration that can be made through ... all the [stuff] I've been through the last few years."