Kenneth Bae, 2 Other US Prisoners in North Korea Speak to Media; Urge Visit From High US Official to Secure Release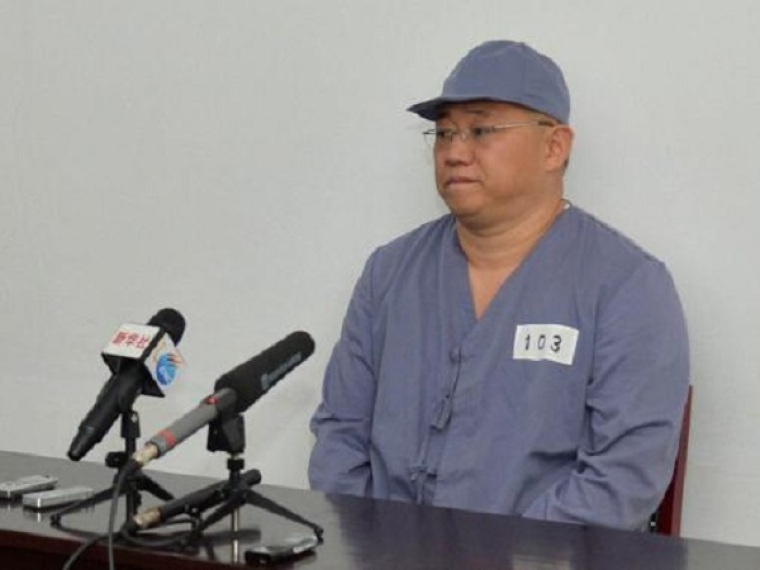 North Korea on Monday allowed The Associated Press and CNN to speak to three detained Americans, including Christians Kenneth Bae and Jeffery Fowle. All three said there's hope only if a high-ranking U.S. representative visits for negotiations. Bae complained of deteriorating health.
"The only hope that I have is to have someone from the U.S. comes," Bae was quoted as saying in the interview that was conducted in the presence of regime officials. "But so far, the latest I've heard is that there has been no response yet. So I believe that officials here are waiting for that."
Fowle, 56, and the other prisoner, Mathew Miller, who is 24 years old, said their trial is expected within a month. Both were arrested in April.
Bae, sentenced to 15 years of hard labor for allegedly plotting to overthrow the government, is in a labor camp, where he was moved from a hospital in January amid grave concerns about his health. Bae, who was arrested in the city of Rajin on Nov. 3, 2012, continues to be the longest-serving American detainee in North Korea since the end of the war in 1953.
Bae said he has lost weight and has a severe back pain besides a sleep disorder. He is also suffering from diabetes, an enlarged heart and liver problems, according to his family.
"Within a month I could be sharing a jail cell with Ken Bae," Fowle said, adding he hasn't spoken to his family for three weeks. "I'm desperate to get back to them."
Fowle, from Miamisburg, Ohio, is accused of leaving a Bible at a club, and Miller allegedly ripped up his tourist visa at the airport and shouted that he wanted asylum in April.
Fowle said he had "no complaints" about his treatment. "It's been very good so far, and I hope and pray that it continues, while I'm here two more days or two more decades."
The White House responded by saying their release will be a "top priority."
"We have seen the reports of interviews with the three American citizens detained in North Korea," Patrick Ventrell, a spokesman for the White House National Security Council, said in a statement. "Securing the release of U.S. citizens is a top priority and we have followed these cases closely in the White House. We continue to do all we can to secure their earliest possible release."
Fowle, who used to attend church back home, left a bilingual English-Korean Bible in a restaurant, Chongjin Seamen's Club, in the city of Chongjin just before he and his fellow travelers were about to leave on May 4, an anonymous source, who is aware of the case, told Reuters earlier.
The copy of the Bible that Fowle left behind carried his name and phone number, and photos of himself and his family, the source said, adding he doesn't think Fowle is overtly religious.
The Bible was wrapped in a Chinese newspaper and lying under a bin meant for discarding used toilet paper by aged people. It was found by a cleaner who reported it to authorities.
Fowle later told his guides he dropped his Bible while using the restroom, but the Bible was too big for his pocket, the source noted. He was arrested on May 7 at the airport while he was leaving North Korea.
North Korea has been a brutal dictatorship, ruled by one party, the Korea Worker's Party, and led by one family, the Kims, since its formation in 1948. There are at least 100,000 Christians in that nation's harsh prison camps, where prisoners face torture, forced labor and possible execution, Christian groups say.
North Korea uses prisoners for bargaining with the United States and other western nations.