North Korea Calls American Society 'Graveyard of Human Rights' Over Ferguson Race Riots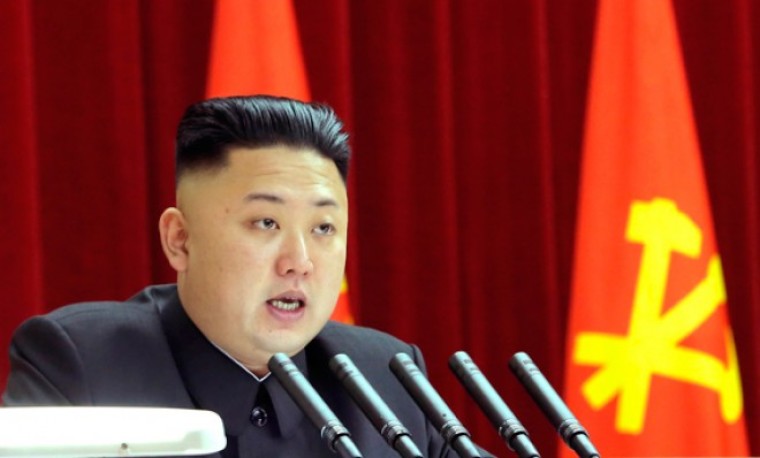 North Korea's government has called American society "a graveyard of human rights" over the race riots in Ferguson, Missouri, resulting from the shooting of 18-year-old Michael Brown and the police response.
"The U.S. is indeed a country wantonly violating human rights where people are subject to discrimination and humiliation due to their race, and are in constant fear that they may get shot at any moment. ... It should not seek solutions to its problems in suppressing demonstrators, but bring to light the real picture of the American society, a graveyard of human rights, and have a correct understanding of what genuine human rights are like and how they should be guaranteed," North Korea's foreign ministry told AFP.
"The U.S. had better ... mind its own business, instead of interfering in the internal affairs of other countries."
The statement was in response to the turmoil in Ferguson during August, where police forces clashed with and arrested protesters demanding justice against police brutality over several nights.
Besides North Korea, the governments of China, Egypt and Iran have all reportedly criticized the U.S. over violence against protesters in Ferguson.
"It's ironic that the U.S., with its brutal manner of assimilating minorities, never ceases to accuse China and countries like it of violating the rights of minorities," The Global Times, a state-influenced Chinese tabloid, wrote.
Iranian supreme leader Ayatollah Ali Khamenei added in a Twitter message: "You who claim the #leadership of the world, can you claim that African-Americans have the same rights as the whites?"
The Wire and several other publications pointed out that the "laughably un-self aware propaganda" comments comes from countries who regularly find themselves in international lists of worst human rights abusers.
North Korea, in particular, has been singled out as the worst human rights abuser by several organizations, and an extensive U.N. report released in February detailed some of the "unspeakable atrocities" being committed in North Korea, including mass starvation and extermination.
"The gravity, scale and nature of these violations reveal a State that does not have any parallel in the contemporary world," said the U.N. Commission of Inquiry on human rights in the DPRK in the report.
The 400-page report included supporting documents and first-hand testimonies from victims and witnesses that talked about "extermination, murder, enslavement, torture, imprisonment, rape, forced abortions and other sexual violence, persecution on political, religious, racial and gender grounds, the forcible transfer of populations, the enforced disappearance of persons and the inhumane act of knowingly causing prolonged starvation."