North Korea to Put on Trial Two American Tourists, One for Leaving Bible in Hotel Room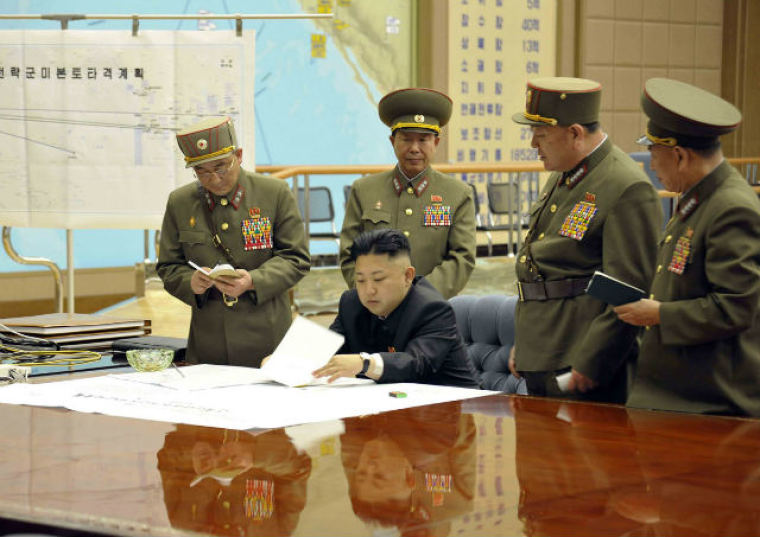 North Korea has said it will put on trial two American tourists charged with "perpetrating hostile acts" against the country. One of the tourists was detained for leaving a Bible behind in his hotel room.
"The significance of these arrests and trials cannot be overstated: North Korea is choosing to publicly blame Christian missionaries for its human rights problems and internal difficulties," Seoul USA CEO Pastor Eric Foley told The Christian Post in an email on Monday.
"There are important lessons to be learned from the arrests by Christians seeking to reach North Korea in the future. Now is not the time to comment on the strategies of those being detained. But what we can conclude with certainty is that there is no 'back door' into North Korea – no strategy for sharing the gospel there that does not involve paying the highest of personal prices. This is what North Korean underground Christians have known and practiced for years."
The Independent noted that the two citizens in question, Jeffrey Fowle and Matthew Miller, were both arrested after visiting the country on separate tours in April. While the North Korean government has not clarified the acts on which they are being charged, 56-year-old Fowle was apparently detained for leaving a copy of the Bible in his hotel room, which is said to be "inconsistent with the purpose of a tourist visit."
North Korea has held a number of Christians in its territory it has deemed to be trying to spread the Christian gospel, which is illegal in the Pacific nation and punishable by prison. Korean-American missionary Kenneth Bae has been imprisoned since November 2012 also for "hostile acts" against the state, and has been sentenced to 15 years of hard labor.
A spokesperson for Fowle's family in Ohio has denied that the man, a father of three, had been on a church mission in North Korea. The spokesman said that his family misses him and are "anxious for his return home."
The other imprisoned American, 24-year-old Miller, reportedly entered North Korea on April 10 but tore up his tourist visa at the airport, declaring that he wants to seek asylum.
The decision to bring the Americans to court apparently came after investigations that "confirmed suspicions" about their acts, Kim Jong Un's government revealed.
The U.S. Department of State has warned citizens traveling to North Korea that they can expect no protection from arbitrary arrest, as America does not maintain diplomatic relations with North Korea.
"In the past 18 months, North Korea detained several U.S. citizens who were part of organized tours. Do not assume that joining a group tour or use of a tour guide will prevent your arrest or detention by North Korean authorities. Efforts by private tour operators to prevent or resolve past detentions of U.S. citizens in the DPRK have not succeeded in gaining their release," read the warning, posted in May.
"Foreign visitors to North Korea may be arrested, detained, or expelled for activities that would not be considered criminal outside North Korea, including involvement in unsanctioned religious and/or political activities (whether those activities took place inside or outside North Korea), unauthorized travel, or unauthorized interaction with the local population."