Kentucky Pastor Barred From Ministering to Incarcerated Youth Over Biblical View on Homosexuality Is Suing the State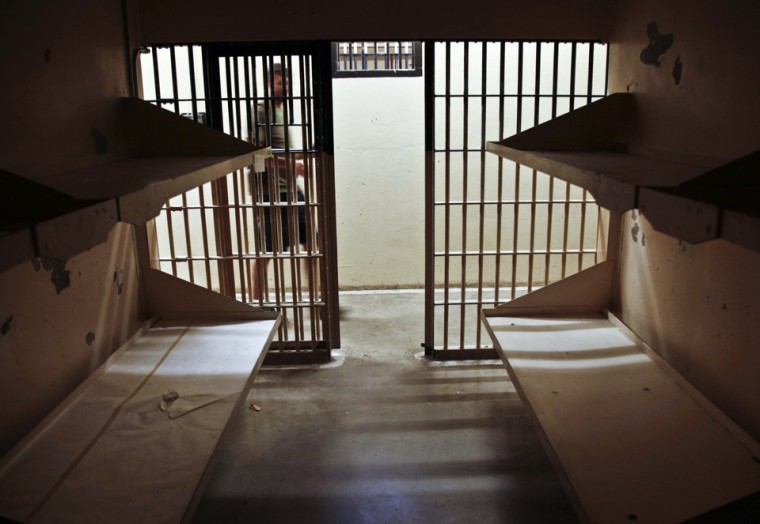 A Kentucky pastor was stripped of his right to minister to youth while using the Bible at a Juvenile Detention Center in Bowling Green earlier this year after he refused to sign a new policy that would prohibit him from referring to homosexuality as sinful.
The pastor, David Wells of Pleasant View Baptist Church in McQuady, has helped sexually abused youth at Warren County Regional Juvenile Detention Center for 12 years, and is being represented by the Liberty Council, a Christian law firm that's filing a lawsuit against the state on his behalf for refusing to reinstate him.
"They have not accommodated him and they're clearly trying to restrict a particular viewpoint," said Mat Staver, founder and chairman of Liberty Council to The Christian Post on Thursday."
Liberty Council wrote a letter to the Department of Juvenile Justice back in July demanding that Wells be reinstated, but the request was denied.
Staver, who supports Wells' prison ministry, believes the lawsuit against the state of Kentucky is the logical next step for this case. He also discussed the nature of his client's ministry and why it's important for him to have the right to free speech while dealing with incarcerated youth.
"In one particular case there was a boy who was sexually abusing his sister and ended up killing her. He's one of the people Dave Wells ministers to. But he wouldn't even be able to tell him that he's able to change. And there's others who were abused by the same-sex, as David himself was when he was young. So he knows the hurt and damage that it causes." said Staver.
"Often times these young men or women blame themselves even though it's not their fault. And they wonder if there's any hope for them. David is able to give them hope. But now Kentucky would rather have them remain in their chains in bondage, than to give them freedom, and David simply can't sign something that would require him to be silent," added Staver.
If Wells had complied with the detention center's new terms, he would be able to reference scripture verses to the inmates, but he would not be allowed to read the Bible to them or say anything about the verses.
Staver said the new stipulation is not only "silly," but is a violation of Wells' First Amendment rights.
"If a young girl or boy asks him 'is there any hope for me,' the only thing he can do is write down a scripture. And if somebody says 'well, I don't have a Bible,' or 'what does that mean,' he can't respond," Staver explained.
The Department of Juvenile Justice said it instituted this new policy in order to "foster an open and inclusive culture" and to prevent homosexual youth from feeling abused or denigrated.
However, during his 12 years of service to the detention center, there has never been a complaint about Wells or his work, according to Staver, who believes the attack on the ministry is the first of many to come in the U.S. after the Supreme Court ruled that state bans against same-sex marriage are unconstitutional.
"It's a result of this silly opinion from five lawyers at the Supreme Court that invented some new so-called right to same-sex marriage without any constitutional authority," said Staver. "I think more and more people are going realize the impact of that opinion and I think they're going to push back a bit."