Pennsylvania Presbyterian Megachurch Mulling Dismissal From PC(USA) Over Support for Gay Marriage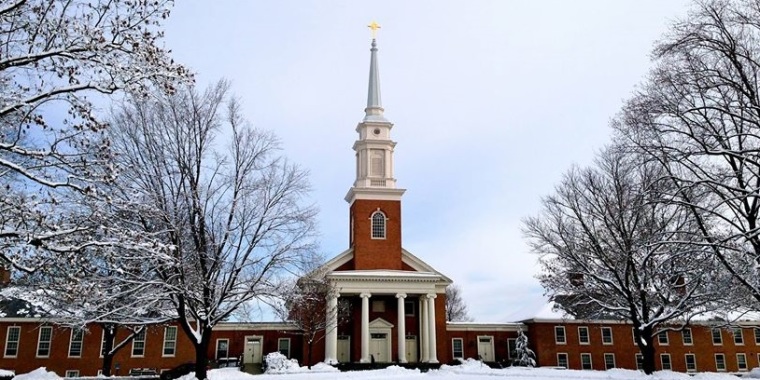 First Presbyterian Church of Bethlehem, a 2,600-member Pennsylvania congregation, may depart from Presbyterian Church (USA) over the denomination's increasing acceptance of homosexuality.
In June, First Presbyterian's leadership decided to begin the process of discernment to possibly seek dismissal from PC(USA).
In a letter sent out to members on June 16, the Session for First Presbyterian explained the decision to begin the discernment process, with leadership supporting dismissal from the Mainline denomination in a vote of 19-1.
"Your Session has been in active prayer, discernment, study and congregational discussions concerning the changes in direction of the PC(USA), especially the broad changes in theological interpretation and practices which it has continued to encourage," read the letter.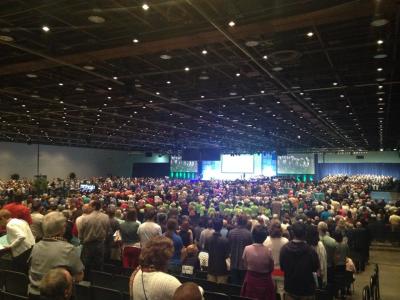 "Session has observed this denominational drift for 20 years or more but has worked on these matters with heightened concern and diligence for the last five years."
First Presbyterian's process is just beginning, as it will be working alongside the PC(USA) regional body that it is presently under, according to Sarah M. Wojcik of The Morning Call.
"Meetings with the Lehigh Presbytery will begin in September in the long process of determining the congregation's intent," reported Wojcik.
"A supermajority would be required for the church to leave the Presbyterian Church (USA). The process could take months or years to complete, since assets and properties would have to be settled if the congregation were to leave."
In March, a firm majority of PC(USA) presbyteries voted in favor of Amendment 14-F, which changed the definition of marriage for the Mainline denomination.
While PC(USA)'s Book of Order previously defined marriage as being between "a man and a woman," Amendment 14-F altered that definition to "two people, traditionally a man and a woman."
Support for Amendment 14-F was prominent from the onset, with "yes" votes from the regional bodies, or presbyteries, outnumbering "no" votes early on.
Two weeks into March, PC(USA) was only seven votes away from Amendment 14-F succeeding, with 79 presbyteries voting "yes" and 37 voting "no."
In response to the vote, many churches have considered leaving PC(USA), following in the footsteps of the hundreds who have already done so due to earlier pro-gay votes by the PC(USA)'s general assembly.
Last month, PC(USA) had two of its international partners vote to sever their ties to the American church over the approval of Amendment 14-F.
The Independent Presbyterian Church of Brazil and the Evangelical Presbyterian and Reformed Church of Peru voted to leave, with other partners expressing concern over the growing acceptance of homosexuality.
Neither First Presbyterian Church of Bethlehem nor the Presbytery of Lehigh returned comment to The Christian Post by press time.