Kevin Durant, Monica Wright End Engagement Over Lifestyle Choices?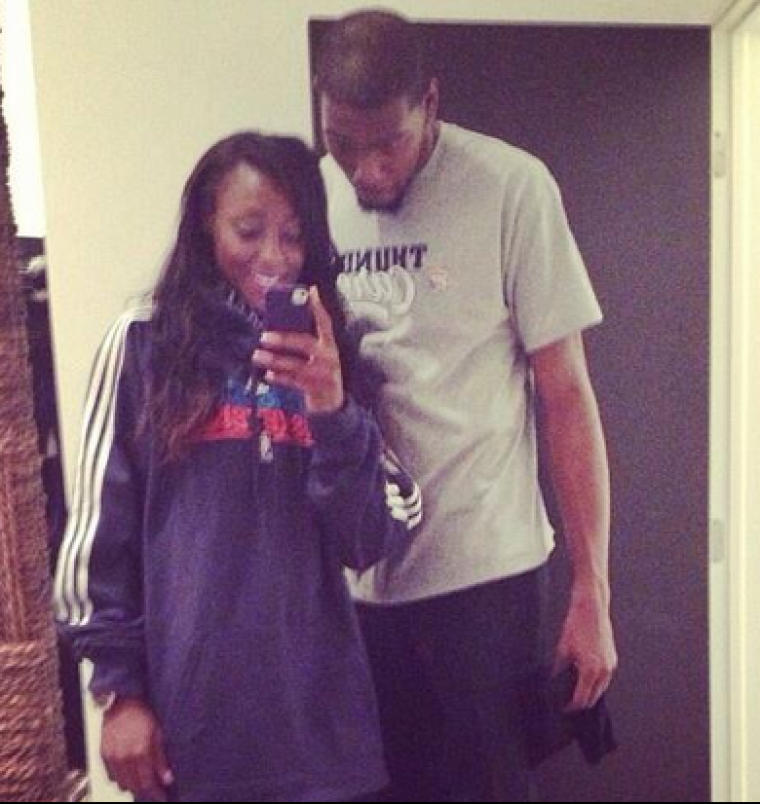 Monica Wright, the championship winning WNBA guard, is revealing that she is no longer engaged to NBA star Kevin Durant.
Durant, the 25-year-old Oklahoma City Thunder forward, made headlines last year for being engaged to fellow Christian Wright, the 26-year-old who won the 2013 WNBA Championship with the Minnesota Lynx. While both basketball players have been vocal about their Christian faith, it seems Wright felt Durant was not willing to let go of some things in his lifestyle that she believed he should.
In a YouTube video that was posted by use Mike Peden, Wright appears at the WNBA's Minnesota Lynx Faith & Family Night where she spoke about her prior engagement.
"I was engaged last year and it kind of changed that relationship big time because I was going in a direction that unfortunately a lot of people aren't willing to sacrifice their lifestyle for," she revealed.
The news comes one year after Durant bragged about his then fiance Wright after she earned her championship ring last year.
"I was proud of how she helped her team win a championship. It was kind of tears of joy," Durant said, according to the Oklahoman's Darnell Mayberry. "I'm glad she's my future wife. She's got more championships than I do."
Durant even made sure to take to his own Twitter account to express support for right after her big win last year.
"So happy for the Minnesota Lynx," Durant tweeted. "I'm so proud of you @monnie22!! Yessirrrrr."
When one fan attempted to poke fun at the fact that Durant has yet to win an NBA championship while his future wife has, the NBA star took the jest in stride.
"Bruh how you feel knowing that your girl bout to win a ring before you," one fan questioned on Twitter before Durant responded, "I love it!!! She's the better player anyway."
The pair reportedly met during the 2006 McDonald's High School All-American Game, according to USA Today reports. Wright shares the name of the fictional basketball playing main character in the 2000 film "Love & Basketball."