Kids Like Their Pets More than Family Says Study
Children get more fulfillment out of relationships with their pets than they do with their siblings, a new study says.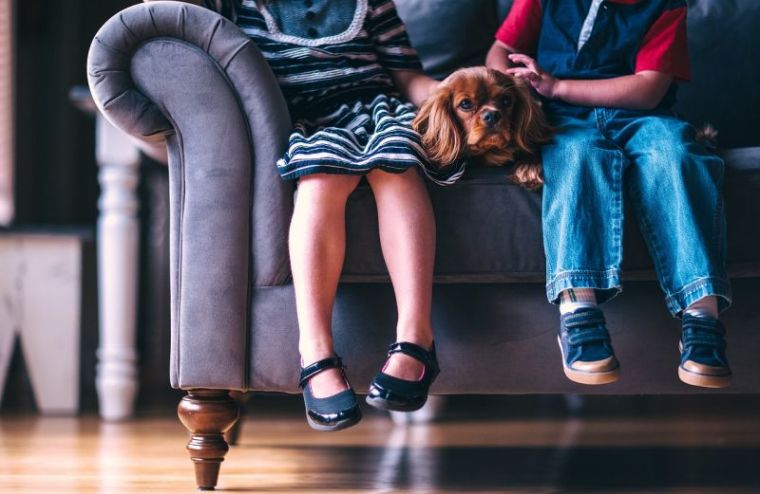 The study, carried out by researchers from the University of Cambridge, found that children get along better with pets than they do with their brothers or sisters. This study adds to the increasing evidence that pets may play a vital role in a child's emotional and social development.
''Anyone who has loved a childhood pet knows that we turn to them for companionship and disclosure, just like relationships between people," said Matt Cassells, a Gates Cambridge Scholar at the Department of Psychiatry, who led the study. "We wanted to know how strong these relationships are with pets relative to other close family ties. Ultimately this may enable us to understand how animals contribute to healthy child development"
This study, published in the Journal of Applied Developmental Psychology and conducted in collaboration with the WALTHAM Centre for Pet Nutrition, is one of the first to examine the importance of pet-child relationships.
The team of researchers asked multiple 12-year-old children from 77 families in the U.K. about the connection they felt with their pets. The majority of the surveyed children reported having stronger relationships with their pets than they did with their siblings. Those who had dogs as pets displayed a greater sense of satisfaction and the lowest levels of conflict as compared to those with other species of animals as pets.
Previous research which stated that boys reported stronger relationships with their pets as compared to girls was also debunked by this study.
"While boys and girls were equally satisfied with their pets, girls reported more disclosure, companionship, and conflict with their pet than did boys,'' said Cassells.
While the long-term impact of pets on a child's development, both social and emotional, still has to be researched, there is no doubt that both children and adolescents with pets tend to be more forthcoming about their emotions.
"Even though pets may not fully understand or respond verbally, the level of disclosure to pets was no less than to siblings. The fact that pets cannot understand or talk back may even be a benefit as it means they are completely non-judgmental," Cassells explained.