Kierra Sheard Striving to 'Love My Body' After Painful Cosmetic Surgery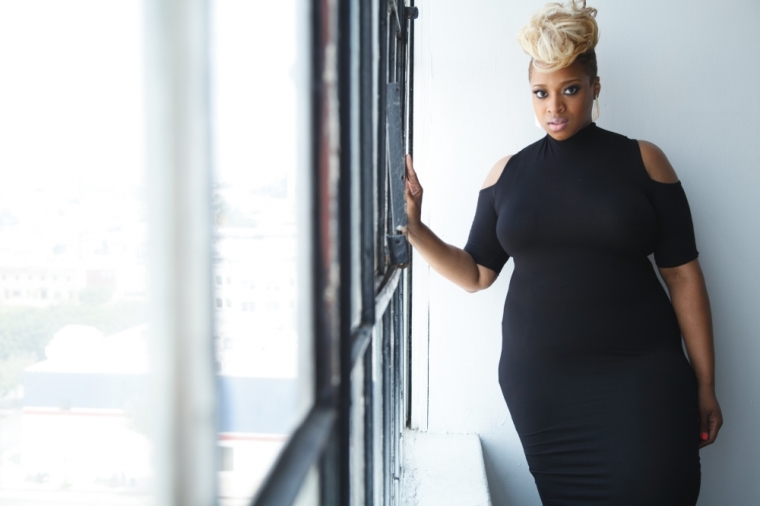 In the midst of recovering from major cosmetic surgery, Kierra Sheard says she's trying to heal emotionally by tackling body image issues with help from God.
The 28-year-old daughter of Grammy Award winning singer Karen Clark Sheard, of the gospel music group The Clark Sisters, admits she's experiencing immense pain as she heals from the cosmetic surgery performed on her body. And she's being transparent about the painful emotional journey of examining self love.
"If I was able to lose 80 pounds on my own then surely I can trample over the doubts and lack of self discipline that I am currently experiencing. I am ready for this to be over and I cannot believe that I actually have staples in my arms, all for wanting to look a certain way," she says in her blog that was posted on Friday. "I laid on my couch last night in pain and in tears because I say I love myself but I wonder if I love my body the way I truly should."
The daughter of Bishop J. Drew Sheard of Greater Emmanuel Institutional C.O.G.I.C. in Detroit, Michigan, has prayed about becoming more disciplined when dieting. Since her weight kept fluctuating, she questioned God's plan after praying for control over the issue.
"I have prayed and prayed and asked God for His power and my weight just goes up and down, up and down, up and down," she revealed. "It's quite frustrating. It's like ... is this a curse or what?"
In the blog post titled, "Surgery Sucks and 'My Holding Cell,'" the singer and fashion designer also gets candid about questioning what is holding her back from marriage and her career goals. The Eleven60 fashion designer says she doesn't have the money she needs to do all that she wants to with her plus sized clothing line and she confesses to also having doubts about her music career.
"It takes too much money for all of what I want to happen, to actually happen. I am tired of saying, 'I' can't do it right now' due to budgetary limit,'" she shared. "The music career is quite frustrating. Along the journey, you war in your mind of whether or not you're good enough and if you're actually touching the lives that you're called to touch."
While healing from surgery, Sheard says she's trying to heal emotionally by doing some self reflection on the issues troubling her heart.
"I will never reach a place of peace, if I am always wanting the next. I haven't reached my next place yet because I haven't learned to be thankful enough in the place that I am in," she continues. "How will I appreciate the goodness that is following me if I am always wanting the goodness and mercy that isn't in my reach? Something to think about."
Sheard ended her post by encouraging others to find things they should be thankful for.
"Be thankful, give God more time, brainstorm, create, love yourself harder, have time to just think. More answers may come from just sitting there…but take your time," she says. "I hope this encourages you to know that you are not alone and that whatever God has promised you, it will happen in His timing."
During an interview with The Christian Post back in July about the financial constraints she encountered with her clothing line, Sheard said she is supporting her passion project with her own money, and insisted that God has been showing her His divine provision in the process.
"Honestly, I haven't had every dollar that I needed to make this happen but I'm learning the providing side of God," she said. "I'm not at my parents' house anymore, so He is providing everything. Every bill that has been due, I've been able to cover it because God has given me money out of nowhere."