Kierra Sheard Inspired by Kirk Franklin, Kanye West Studio Session
Kierra Sheard Inspired by Kirk Franklin, Kanye West Studio Session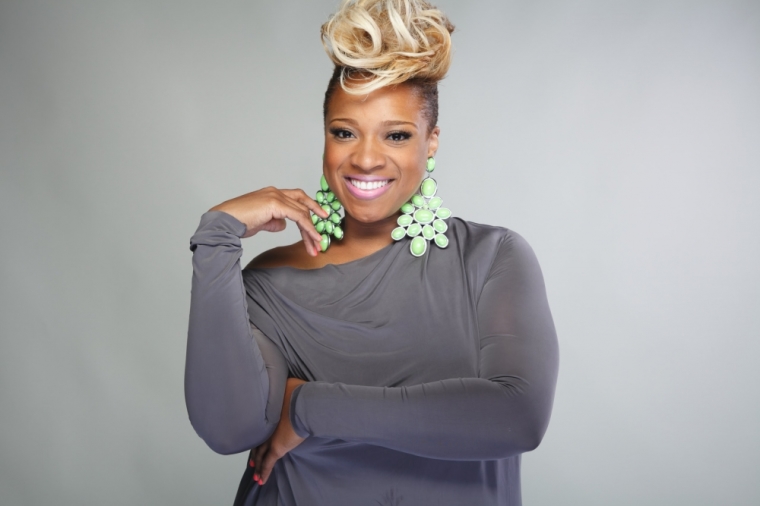 When gospel music songwriter and producer Kirk Franklin appeared in a recording studio with rap mogul Kanye West, gospel singer Kierra Sheard said she was inspired.
"I was super inspired. What was so much more fun is that 2 Chainz posted a video of them in the studio and Kirk Franklin was chilling on the wall," Sheard said in a Periscope video posted Tuesday, according to EEW magazine. "He did nothing that let his good be evil spoken of. It was perfect."
The 28-year-old daughter of Grammy Award-winning singer Karen Clark Sheard of the gospel music group The Clark Sisters and the daughter of megachurch pastor Bishop J Drew Sheard, rebuked those who spoke negatively about Franklin's decision to spend time with 38-year-old rapper West ahead of his Feb 11 album.
"So many people negatively respond to Kirk Franklin and y'all tried to throw him under the bus. I have a huge problem with that," she said. "People of God, people of Christ, we have to do better."
In a recent Twitter post, Franklin opened up amid the criticism by writing, "I want to sit where the sinners are ... the well sometimes make me sick."
Sheard said the criticism of Franklin reminded her why some people avoid the church.
"People have said, 'This is why I don't come to church. I don't deal with church people,'" she asserted. "And some people have even said, 'This is why I don't even believe in God because, the God that you all speak about and the love that you guys say you ought to share, you guys don't share it amongst each other.'"
Her brother, J. Drew Sheard II, 27, has focused on establishing his own music career throughout the years but has felt judgment from some in the Christian community in the past. Kierra previously spoke to The Huffington Post in an emotional interview about making non traditional gospel music for people like her brother.
"There are people out there like my brother, who are probably just tired of church people and the judgment and the negativity. …," Kierra said. "This is my way of presenting Jesus in a different way, in a fresh way, in a way I think he has called me to present him."