'Killer Instinct: Season 3' Arrives With New Characters, Single-Player Mode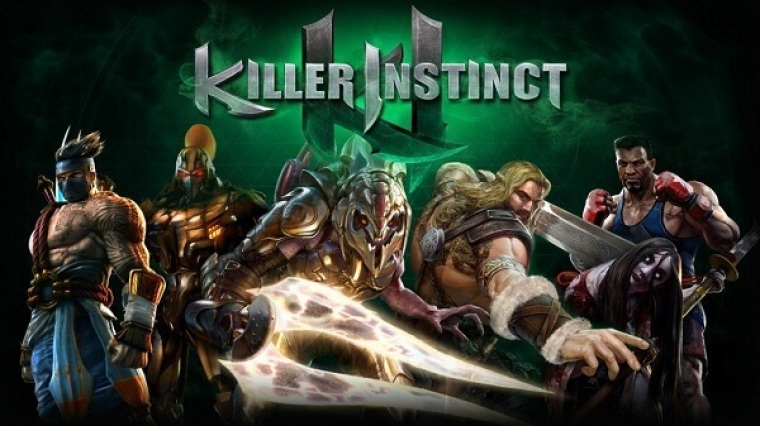 Microsoft Studios and Iron Galaxy's third installment to their popular fighting series "Killer Instinct: Season 3" is out now for Xbox One and Windows 10. The recently released game features cross-play between the two platform, a bunch of new and returning characters, and a new single-player mode.
New characters
"Killer Instinct: Season 3" will see martial artist and design student Kim Wu as well as Tusk the Immortal Barbarian. In addition to these returning duo is a pair of guest characters from other games. Arbiter from 343 Industries' "Halo" and Rash from Rare's "Battletoads" will be joining the game along with six others this season. While Arbiter and Rash will be available on launch day, the rest of the new characters will be released throughout the coming months.
The game's trailer, which can be viewed below, gives fans an idea on the release windows of upcoming characters. In April, the vampiric Mira is expected to arrive. In May, Gargos will join the roster, and a new character will also be coming in June and July.
Shadow Lords
Aside from getting new characters, "Killer Instinct: Season 3" will also be receiving a new single-player mode called Shadow Lords. The new mode is described as "part ladder, part arcade mode, part story mode, and part roguelike."
"It's an infinitely replayable solo player mode that pits you and a team of fighters that you've assembled against Gargos' invasion of Earth," Iron Galaxy said in a post introducing the new mode at the game's official site. "We realized that most solo play modes were 'one and done' and we didn't want that for KI; we wanted to give you something you could sink your teeth into and come back to again and again, play it different ways, and challenge yourself every time you experienced it."
In Shadow Lords, the new character Gargos is bent on invading Earth, and it is the player's task to stop him from achieving his goal. The player will choose his main character and assemble a team to defeat Gargos.
Shadow Lords doesn't have a specific release date yet but is expected to arrive "later this season." Iron Galaxy mentions in a post that the new multiplayer mode coming in July will tie into the mode, along with new content that will arrive with new characters.