Kim Jong-un: Mystery Surrounds Heir Apparent as Kim Jong-il Dies (VIDEO)
After breaking news of the death of Kim Jong-il, the world's attention has been drawn to heir apparent Kim Jong-un. It is still unclear what the future holds for the communist country as so little is known about him.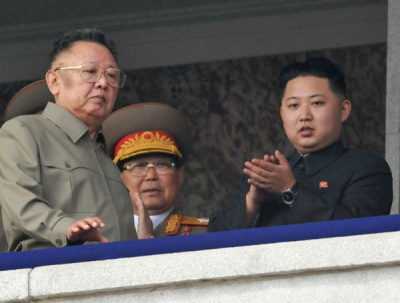 The Korean Central News Agency has referred to the younger Kim as a "great successor" and described him as a "distinguished leader of the military and people."
Global commentators believe that Kim Jong-il moved to establish third son Jong-un as a leader after he suffered a stroke in 2008. Jong-un was promoted a year ago as a four-star general to the Central Military Commission and also secured a position as vice chairman of the Worker's Party of Korea.
Little can be said of Jong-un's potential power or intended leadership direction. He is said to have studied in Switzerland and is believed to speak English, German and French.
However, despite promotions and titles, Jong-un has very little leadership and no military experience.
Analysts have predicted that Jong-un may receive political backing from his sister, Kim Kyong-hui, and her husband, Jang Song-thaek, vice chairman of the National Defense Commission and the No. 2 government official in North Korea.
John Delury, an assistant professor at Yonsei University's Graduate School of International Studies in South Korea, told The Associated Press, "The question will be what's the role of the uncle, Jang Song-thaek. There's been talk of some sort of regency, so it's very possible that a small, leading group will emerge with Kim Jong-un as the leading person."
However, due to traditions of mourning in the Korean culture, Jong-un's role may remain minimal in the early years of his rule. Jong-un has been appointed as leader of the funeral committee that will handle the obsequies.
Fate of Christians in North Korea
Security concerns have been raised while information pertaining to Jong-un's succession remains unknown. Any headway that has been made to improve relations with North Korea and other countries including the United States will be temporarily halted. CNN has reported that no outsiders will be permitted to enter North Korea for the next 10 days.
South Korea has also raised its level of alert after a reported missile test occurred moments before the announcement of Kim Jong-il's death. Reuters reported that the South Korean defense ministry would make attempts to keep tensions low.