Who is Kim Jong-un? An Insight Into North Korea's Likely New Leader (VIDEO)
With the death of Kim Jong-il announced by North Korean state media Monday, most commentators expect his third son Kim Jong-un to be appointed as his successor.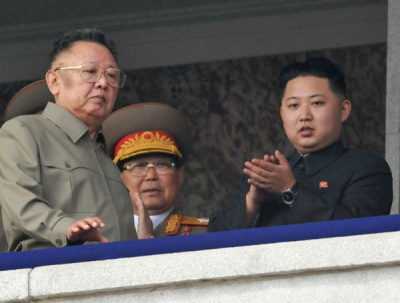 Kim Jong-un is the youngest son of the late North Korean leader and of his alleged favorite third wife Ko Yong-hui, who herself passed away in 2004 due to breast cancer. It is believed that he is in his late 20s and was born in 1983 or early in 1984.
He has two older brothers: Kim Jong-nam, who is a half-brother, and Kim Jong-chol, who is a full brother.
Despite Kim Jong-un being the third son of Kim Jong-il, it has become widely agreed since 2009 that he was being groomed to succeed his father, after rumors broke that he had been selected as the successor. Many commentators took his appointment to the National Defense Commission, North Korea's most important government body, as confirmation of these rumors.
It is believed that Kim Jong-un's chances of becoming his father's successor were greatly increased by his brothers' insufficiencies. In 2001, Kim Jong-nam was deported from Japan in an embarrassing episode for the family. Kim Jong-chol has also been reported as being too "unmanly" to receive approval to take over his father's position.
Kim Jong-il Dead Aged 69
According to various reports, millions of portraits of Kim Jong-un are already being prepared for distribution across North Korea.
Kim Jong-un's mother allegedly had referred to him as the "Morning Star King," and rumors have been rife for years that he was his father and mother's favorite to become successor.
All three of Kim Jong-il's sons have been Swiss-educated. However, in order not to be influenced by the West, they would immediately return home to North Korea at every opportunity when not in school.
Fate of Christians in North Korea
Rumors have also swirled that Kim Jong-un has already been diagnosed with diabetes and heart disease despite his young age. The unconfirmed rumors put the health issues down to his lack of exercise. However, not much else is known about North Korea's likely new leader.
ALSO READ: NORTH KOREAN LEADER KIM JONG-IL DIES AGED 69