Kim Kardashian Shares Kanye West Wedding Details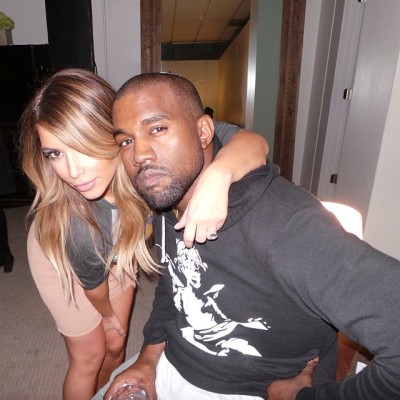 Kim Kardashian is ready to share more details of her wedding to fiance Kanye West.
Kardashian, the 33-year-old "Keeping Up With The Kardashians" star, accepted rap mogul Kanye West's lavish marriage proposal on her birthday last October. The reality television star took a trip to The Ellen DeGeneres show recently where she spoke about a plan for her wedding date and location.
"It will be this summer. Somewhere out of the country," Kardashian told host Ellen DeGeneres. "We honestly haven't picked a date yet. We said when we were on our trip skiing this New Year's that we were going to pick the date and location, and that hasn't happened. We know we want it in the summertime, but we just [have] to figure that out."
Although Kardashian has been married twice before, West's first marriage will be to the "Keeping Up With The Kardashians" star. She previously spoke about letting the fashion forward rapper take the reins with all of the planning.
"We need like a moment to relax and figure it all out," Kardashian previously told E!. "I'm going to leave this up to him. Whatever he wants."
While Kardashian's mother and manager Kris Jenner has expressed her approval for her daughter's upcoming nuptials, she has also been sharing her thoughts about the future union.
One of those thoughts is her daughter changing her famed last name which has become her brand.
"Who wouldn't want that," Jenner said on TODAY recently. "If you're getting married, it's kind of a very traditional thing."
The grandmother told hosts Kathie Lee Gifford and Hoda Kotb that West is an "amazing" future son-in-law. Still she previously revealed that she may not be involved in any wedding planning.
"I don't know if they'll let me jump in," Jenner told PEOPLE last year. "That's two very creative minds getting together and they definitely have their own ideas."