Kirk Cameron Hopes Audiences 'Throw Both Arms Around Their Christmas Tree' After Watching 'Saving Christmas;' Challenges Pagan Ownership of Holiday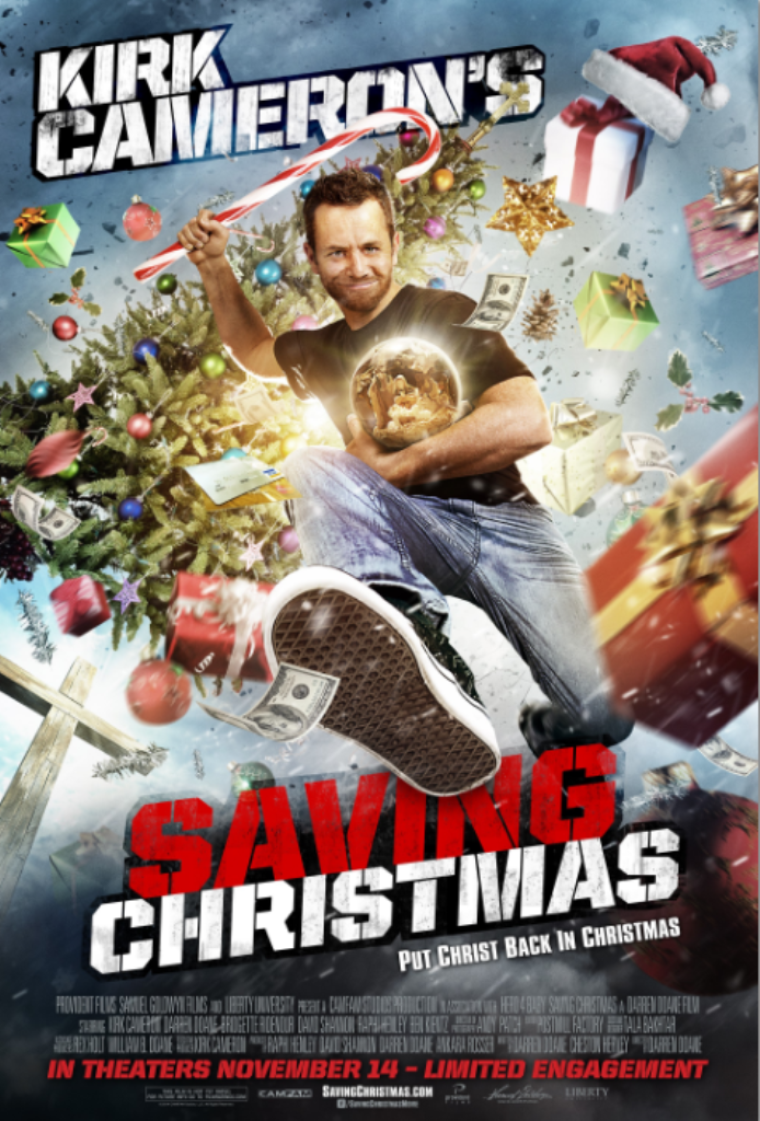 Kirk Cameron is introducing a new way of thinking about Christmas and its many traditions this year with the film "Kirk Cameron's Saving Christmas," in theaters on Friday.
In his first release since "Unstoppable," Cameron aims to "put the Christ back in Christmas" this holiday season by attempting to debunk disparaging theories surrounding Christmastime. Furthermore, the actor shares his own ideas on where Christmas traditions originated, including loose Biblical interpretations of the Christmas tree and the nativity scene. It is the actor's hope that Christians are inspired to protect and preserve customary Christmas activities after watching "Saving Christmas."
"I'm making 'Saving Christmas' because I love Christmas, I love everything about it," Cameron told The Christian Post before rattling off several Christmas traditions such as roasting chestnuts, drinking hot chocolate, and enjoying Christmas stockings, stories, trees and food.
"I'm a sucker for all of it, and of course the nativity, and there's a lot of people who really want to put a big wet blanket on the celebration," Cameron continued. "It starts this time of year. You have people who want to pull down nativity scenes, you have lawsuits showing up in schools that can't have Christmas performances ... it has to be winter break or holiday break or sparkle season ... they want to take that out of Christmas so they don't offend people who hate Christmas. And then we have a new group who are telling us, convincingly, that Christmas is actually a celebration of paganism."
The "Growing Pains" star dismisses theories that Christmas is derived in the pagan celebration of Winter Solstice in "Saving Christmas," offering viewers a Biblical reference to items such as the Christmas tree instead. Furthermore, the film reveals Cameron's take on Santa Claus, the three wisemen, and why Christmas is celebrated on Dec. 25 each year.
"We don't know this stuff, we kinda drink the Kool-Aid and believe pagans when they tell us they have ownership of these things," Cameron explained to CP.
In addition to revealing a fresh look at Christmastime, Cameron aims to instill a passion for the holiday in believers and non-believers alike.
"I want people to walk out of the theater, and first of all, have heard the Gospel, the Good News that God came to remove our sins, died, was buried and overcame the grave," the actor said. "I hope people will walk out of there and throw both arms around their Christmas tree, and both arms around the gifts and their children and the feasting and say, 'Christmas is all about Christ. We want to dive headfirst in telling the whole world this story of God and his kingdom and how they have been invited to join it.'"
Although Cameron attempts to defend Christmas traditions in "Saving Christmas," many Christians remain divided over what the Bible says about celebrating Christ's birth as well as where the varied Christmas traditions originated and what the customs mean in reference to Jesus. Biblical scholar Katie Hoyt McNabb sounded off on the Christmas debate, pointing to the Bible as an "anchor."
"There is nothing about Christmas in the Bible because it wasn't celebrated while the Bible was written," McNabb told CP while discussing "Saving Christmas."
"Christians brought forth all of the things that made them happy and joyful when they decided to celebrate the event of Jesus' birth. I don't know why we as Christians feel that those traditions are being threatened," the scholar added.
"Kirk Cameron's Saving Christmas" opens in select theaters for a limited time only on Friday, Nov. 14. To buy tickets and learn more, visit the film's website.
Watch the trailer for "Saving Christmas" here.