Kirk Cameron on 'Monumental' and 2012 Presidential Candidates
In light of the success of his recent film "Monumental," The Christian Post caught up with Kirk Cameron this week.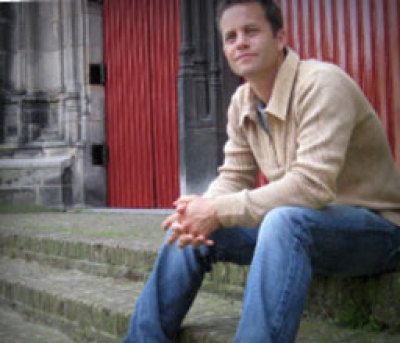 Well known for his role on the 1990s sitcom "Growing Pains," Cameron has maintained his celebrity throughout the years and has cemented himself as an important voice for Christianity.
In "Monumental," recently released to DVD, Cameron as well as historians retraced the steps of the pilgrims- the original founders of what we now know as the United States of America. The film became the most successful release from Camfam Studios.
Thrilled with how the film was received, Cameron told CP that making "Monumental" fulfilled some very important goals.
"We were really encouraged that so many people were interested in learning about our nation's history so that we could understand what made it so great in the first place. What made it the freest, strongest, most blessed nation in the world, so that they could provide that for a long time in the future, for our children," said the actor.
Embarking on a journey to learn more about the forefathers of the U.S. was not an easy task, but Cameron explained his determination as well as the help he had.
"The reason I made 'Monumental' was not because I was looking for another acting job or because I wanted to be a producer," he explained.
"As a father to six kids, my wife and I are looking around at the world that they are walking into and realizing it's not getting better but seems to be getting worse, and we want to what we can to turn things around, if that's possible," he continued.
His findings while making "Monumental" have influenced his current ideas about politics, and Cameron explained why he has chosen not to endorse any 2012 Presidential Candidate.
"I have a set of conservative values, and I have turned on the news to learn … How important it is to vote, first of all, and we have so many people in our country who don't vote, and then how important it is to know who to vote for based on the things that history has shown really works," said the "Like Father Like Son" star.
Cameron continued to explain that faith in God, His Word, the principle of morality, and other key characteristics are essential qualities for a politician to have, and that he has not recognized a presidential candidate that is in line with those qualities yet.
Also, Cameron discussed some of the threats surrounding religious freedom today.
"We need people who are courageous and brave to take a stand for what is good and right and true," said Cameron. "Religious liberty is always in danger of being lost because it's ultimately about people's authority."
He described taking a "loving stand"- similar to how the pilgrims who created some of the first laws in the U.S.- in order to preserve religious freedom.
Cameron and his wife, actress Chelsea Noble, have been married since 1991 and share four adopted children and two biological children. Together, the couple founded Camp Firefly, a free summer camp for terminally ill children and their families.
Cameron also opened up about his home life while speaking to CP, explaining that his kids are home-schooled, or "life-schooled" as he put it, for many beneficial reasons.
"We decided that we really wanted to be able to have one-on-one interaction with our kids and be involved in the learning process," said the actor. "We are able to understand their strengths and their challenges better than anyone else and tailor make their education to a pace and subject matter that really is a perfect fit for them."
Today, Cameron remains busy with several projects, including the initial stages of a new documentary film and touring around the country with a marriage event, Love Worth Fighting For.
For the full interview with Kirk Cameron, watch the video on video.christianpost.com.