Kirk Cameron, Robert Jeffress and Evangelical Leaders Vow to Pray for Donald Trump (Watch)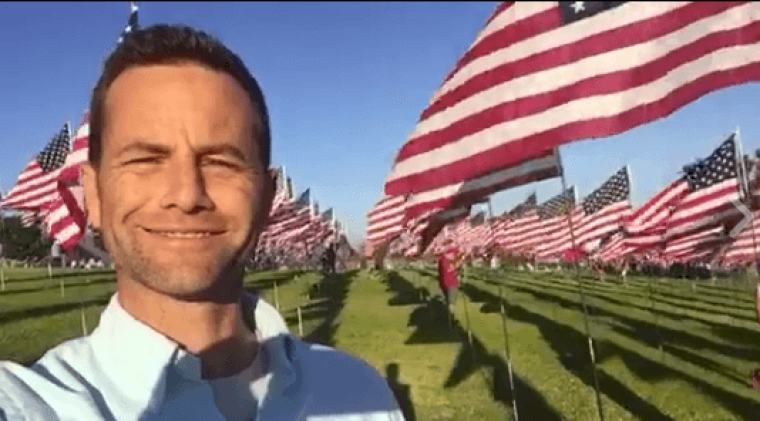 While many Americans are up in arms over Hillary Clinton's unexpected loss to Donald Trump after Tuesday's election, a number of evangelical leaders are rallying around the president-elect and calling for others to join them in praying for him. 
While some Christian leaders have stayed mum on whether or not they supported the Republican nominee in his bid to become the 45th president of the United States, others have encouraged their fellow Americans to pray for Trump.
Franklin Graham, president of the Billy Graham Evangelistic Association and Samaritan's Purse, did not endorse Trump but said in a message posted on Facebook after the election that, "President-elect Donald J. Trump and Vice President-elect Mike Pence are going to need a lot of help and they will continue to need a lot of prayer."
He added, "I pray that President-elect Trump will surround himself with godly men and women to help advise and counsel him as he leads the nation. My prayer is that God will bless America again!"
In October, Kirk Cameron released a movie called "Revive Us" in which he called for revival and urged Christians to vote based on godly principles. The day after election Cameron released a Facebook Live video where he shared a conversation he had with his friend and author Eric Metaxas.
"We need to do it in unity, together with one another looking past our differences to the greater good for the whole nation. I think that's what we ought to pray for. Let's pray for unity, wisdom, and humility, not only for our president elect but also for all of us as the people of this great Republic," the former "Growing Pains" star said before he broke into prayer.
Pastor Robert Jeffress of First Baptist Church in Dallas, Texas, also posted a video on social media celebrating Trump's election. 
"In his first letter to Timothy, Paul made it clear we're to pray for all those who are in authority. Join me in praying for my friend and our new president-elect Donald J. Trump," Jeffress said.
Former Republican candidate Gov. Mike Huckabee jumped on the Trump train after losing to the real estate magnate during the primaries and is also calling for supplication.
"Those who prayed for Trump to win must pray for him to lead with dignity, justice, and strength. The job ahead-YUUGE. But God is able," he tweeted.
Pastor Greg Laurie of the California-based Harvest Christian Fellowship also said that it's time for all Americans to intercede for the future president, regardless of how they voted.
"America has spoken. Let's all pray now for our President-elect, Donald Trump. Regardless of how you voted, it's time to set that aside and pray for wisdom for our new president as he puts his cabinet together and sets the course for the future of what I have always believed is the greatest country on Earth — the United States of America," Laurie wrote in a Facebook post on Wednesday, the day after Trump won his bid for the White House.
Popular "Discovering the Jewish Jesus" leader Rabbi Kirt Schneider was part of the initial group of evangelicals who met at the Trump Towers earlier this year to lay hands and pray for the former "Apprentice" star. Schneider posted a video message featuring his prayer for the next president.
"Now that the next president-elect has been appointed it is our duty as God's people to pray for Donald Trump. Like Billy Graham who prayed for both Republican and Democratic presidents we, too, regardless of our politics, need to pray for our new leader. The Bible tells us in 1 Timothy chapter 2 that we should pray for kings and for those in authority. I want to urge you to join with me in praying for President-elect Donald Trump." 
Watch the full video below.