Kirk Franklin Commends ABC for 'Roseanne' Cancellation, Says He Will Pray for Her Heart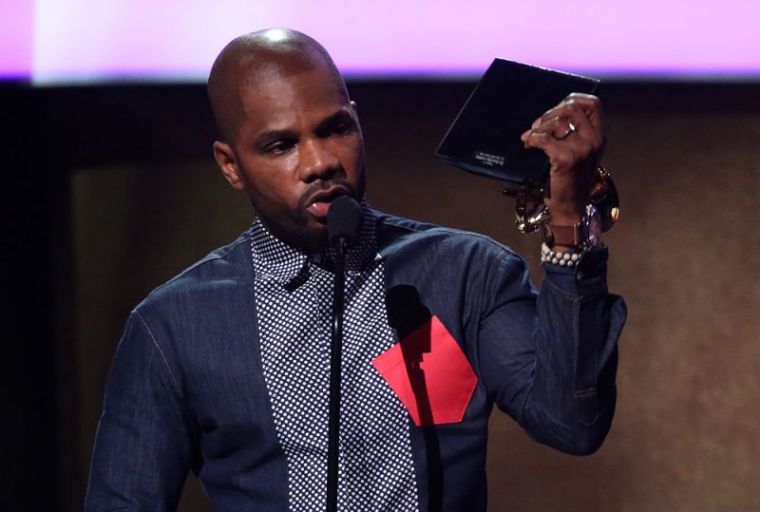 Well-known gospel singer Kirk Franklin says he's praying for Roseanne Barr after she made a racist comment on Twitter that resulted in ABC canceling her hit TV sitcom.
Barr caused widespread outrage on Memorial Day after she posted a Tweet about Valerie Jarrett, a bi-racial adviser to former President Barack Obama, calling her an ape. In the now-deleted message, Barr wrote that Jarrett is the product of the "Muslim Brotherhood and 'Planet of the Apes'."
Her offensive remark led Walt Disney's network ABC to cancel their No. 1 show, a revival of the "Roseanne" sitcom.
"I am proud of ABC for standing up against racism by canceling 'Roseanne' in light of her racist tweets," Franklin wrote on an Instagram post. "But will still pray that her heart is changed by this moment."
The "Imagine Me" singer capped off his post with the phrase, "People over money," celebrating ABC's choice to stand up against racism despite the financial loss due to the cancellation.
Barr blamed her late night insult on the sleep aid Ambien and has since issued an official apology:
"I deeply regret my comments from late last night on Twitter. Above all, I want to apologize to Valerie Jarrett, as well as to ABC and the cast and crew of the 'Roseanne' show. I am sorry for making a thoughtless joke that does not reflect my values — I love all people and am very sorry. Today my words caused hundreds of hardworking people to lose their jobs. I also sincerely apologize to the audience that has embraced my work for decades. I apologize from the bottom of my heart and hope you can find it in your hearts to forgive me."
Later, Barr took to Twitter  to agree with her critics and reign in those who are defending her.
"Hey guys, don't defend me, it's sweet of you 2 try, but ... losing my show is 0 compared 2 being labeled a racist over one tweet that I regret even more," she wrote. In a separate tweet, she added: "Guys I did something unforgivable so do not defend me. It was 2 in the morning and I was Ambien tweeting — it was Memorial Day too — I went 2 far and do not want it defended. It was egregious. Indefensible. I made a mistake. I wish I hadn't but ... don't defend it please."
Follow Jeannie Law on Twitter:
@jlawcp