Kirk Franklin Reveals Names of Favorite Secular Artists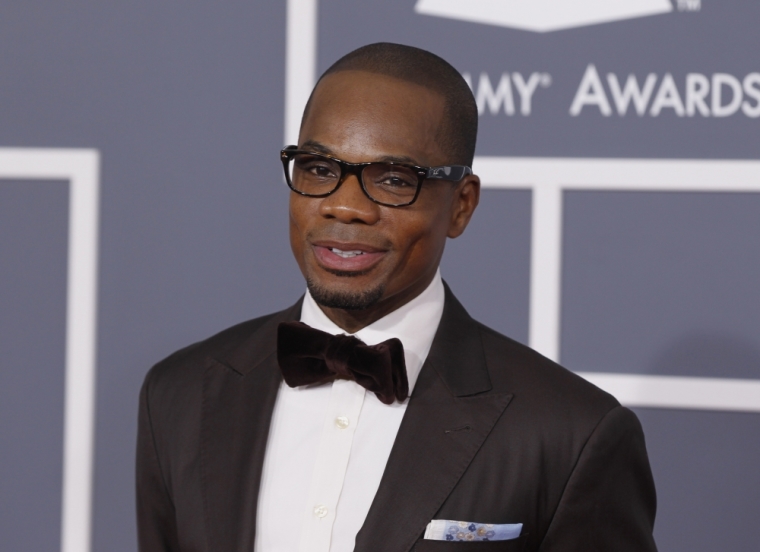 Kirk Franklin may be one of the most recognized songwriters and producers in gospel music, but the Losing My Religion artist is also a fan of pop star Taylor Swift.
"I think she is an incredible songwriter," Franklin told Hip Hollywood about Swift.
Aside from the 26-year-old "Shake It Off Singer," Hip Hollywood reported that Franklin is also a fan of secular artists like Kendrick Lamar, Adele and Justin Bieber.
Franklin's love for Swift should come as no surprise to his fans, since the Grammy Award-winning recording artist has proclaimed his feelings about her on Twitter.
When Swift publicly outed Apple Music for not paying artists whose music was used during a three month trial of their streaming services, Franklin publicly backed her.
"I'm sorry but your boy LOVES @taylorswift13 she stood up to APPLE for all artists and won!" he tweeted. "Amen."
Aside from being a fan and creator of his own music, Franklin has helped usher up and coming singers into the industry as a host and executive producer of the BET gospel music singing competition, "Sunday Best."
"It's very cool to see people get excited about content that is still very vertical," he told The Christian Post in a previous interview. "That's what I want to do and get involved in. I continue to try to push that agenda."
Franklin is a celebrated veteran in the gospel music industry, with a plethora of Grammys, GMA Dove Awards and Stellar Awards. The musician has mastered the art of creating quality gospel music for two decades and insisted that the most important quality in the music is sincerity.
"It should reflect wherever we are and our personal spiritual growth with God. If that's not our top priority, then our artform is going to be very shallow," Franklin said. "It should not be just for the sole purpose of the artform itself. If it's that, we'll suffer. We have to make sure people can feel the sincerity of our own testimony and our own journey so they know this is something that is really real for us.
"People don't live at church, they live in the real world. So music has to reflect that how people live, what they're doing as they go through their trials in life," he added. "So I just hope and pray that we're always able to tap into that and be that voice for people."