Kirk Franklin Talks Fallen Christians Amid Pastor Jamal Bryant Scandal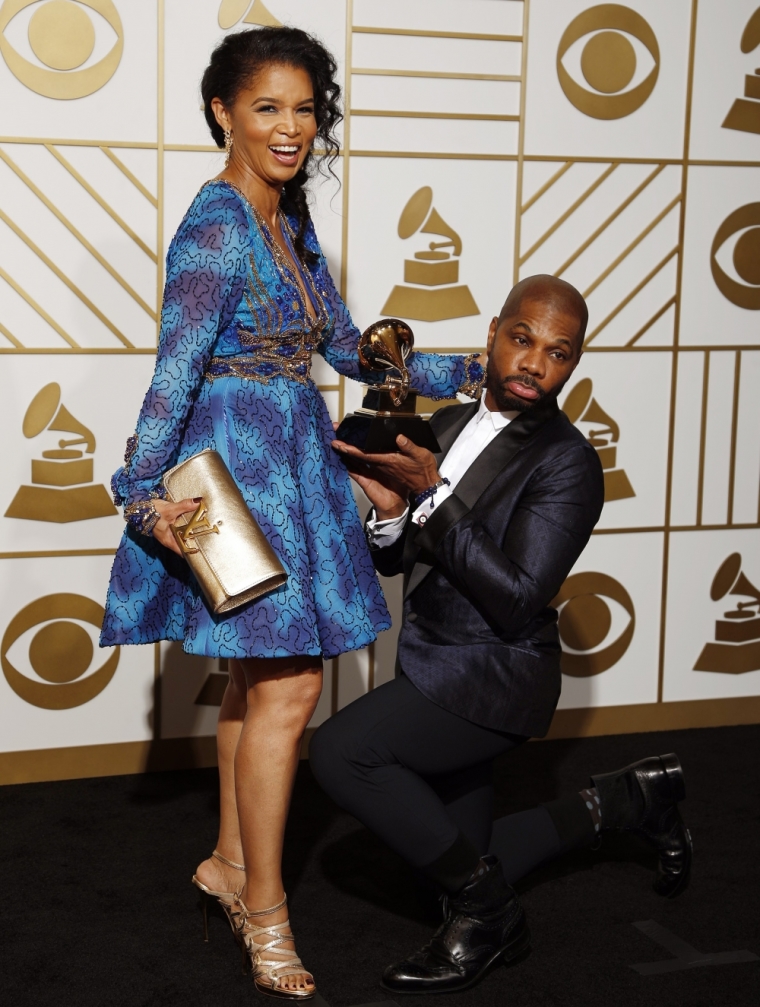 When Christians make mistakes publicly it affects the entire body of Christ, and the minister of music, Kirk Franklin, has something to say about it.
"As a Christian I'm not enjoying all of the attention we're getting lately for our public failures. As imperfect as I am, I've seen Grace ..," Franklin, 46, tweeted. "I know it's power when we confess our sins, and not make excuses. When a Christian falls, it affects everyone; not just the one fallen."
The Grammy-winning producer emphasized that even though people will forgive each other, he said it's equally important to admit one's own shortcomings.
"People will forgive; I've seen it in my own life. They just don't like BULL. Our job to win souls, justifying our wrong ain't the solution," he wrote. "Anyone can use a scripture to defend their view, that's why you gotta know the whole book, and not just the verse. … I love my team ... and I hate when we lose. Because when we lose, the kingdom feels it."
While it is unclear exactly who or what Kirk Franklin is addressing, his tweets come amid Baltimore megachurch Pastor Jamal Bryant's alleged scandal in which he fathered a son out of wedlock and has failed to keep up with monthly child support payments.
A YouTube video posted by Baltimore BLOC on May 25 shows Davon Neverdon, the leader of a group known as "300 Gangstas" telling Bryant he needs to leave the city.
The verbal lashing of Bryant from Neverdon, known as PFK Boom, and underground rapper Shy Lady Heroin took place during a weekly West Wednesday meeting in Baltimore, Maryland, which was organized by the family of Tyrone West, a man who died during a physical altercation with police officers after he was pulled over while driving through the city 2013.
The the rappers' YouTube video has garnered over 230,000 hits, and explains the complaints the grassroots activists have against the pastor.
"Jamal Bryant gets G CHECKED by PFK Boom & Shy Lady Heroin after showing up to the 148th consecutive West Wednesday ... for the first time. Why did Jamal Bryant finally show up to a West Wednesday after dodging and disrespecting the West Family for the last three years," the description for the video reads.
"Where was he when the family of Tyrone West first asked him to help? What happened that time Tawanda Jones (Tyrone West's sister) and Abdul Salaam were supposed to speak on a panel at Bryant's church during the Ferguson Solidarity protests in Baltimore in 2014, and he cut them from the program just minutes before it was scheduled to begin? Yeah, we still remember."
Weeks before the YouTube video was posted, Bryant made headlines after a woman named LaToya Odom accused him of fathering her 10 month son whom he has not supported or acknowledged. Odom, the 34-year-old California masseuse produced a paternity test on Obnoxious Television which later prompted a response from Bryant.
Although he did not confirm or deny the reports that were circulating about him, the pastor called for people to pray for him.
"Keep praying for me and I'll keep praying for you. I wanted to come on tonight so there will be absolute clarity — Sunday morning is to discuss Jesus, it is not to talk about Jamal," he previously said on Periscope. "So when you come to church, get ready to talk about how great God is. And not the frailty of what Jamal possesses."