Kirk Franklin's The Walls Group Talks Moving Gospel Music Forward; Enlisting Brandy for Debut Album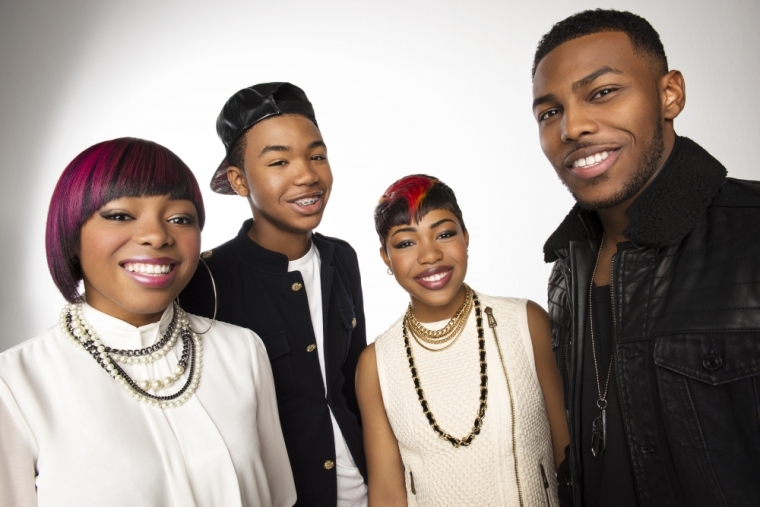 A couple of years ago, Darrel, Rhea, Paco and Ahjah were just four siblings singing for the Lord on YouTube, now the quartet is spearheading Kirk Franklin's record label and topping music charts with their debut album, "Fast Forward."
The Walls Group, the quartet consisting of the Houston, Texas based Walls siblings Darrel, 23, Rhea,19, Paco,18 and Ajah,16, has already experienced what it feels like to top the iTunes Christian/Gospel Charts and receive over one million views on Vevo with their first single "Perfect People." Although the family group was raised in a musical household with eight siblings who can all sing, the eldest four Wall siblings are on their way to become gospel music's next big stars as The Wall Group.
The pair of sisters and brothers that comprise the group are enjoying being signed to Franklin's Fo Yo Soul Recordings /RCA label, but the short amount of time that it has happened in has surprised even them.
"One minute we were just posting videos on YouTube from our living room, and the next minute Kirk Franklin's calling and we're signed to his label," Ajah told The Christian Post.
The seemingly speedy journey into the gospel music industry has inspired The Walls Group's "Fast Forward" title. However, Ajah says there is so much more behind the name for their debut album.
"We believe our music is progressive and is helping to move gospel music forward," she told CP.
While "Fast Forward" is the group's introduction into the world of gospel music, it does not lack star power, with features from famed Christian rapper Lecrae on "High" and singing sensation Brandy Norwood. Although Lecrae has appeared on a number of Christian albums this year, the group's ability to enlist R&B singer Brandy on the song "God on My Mind" speaks volumes.
"We love Brandy - she's one of our favorites and we are humbled to have her on our album," Rhea told CP.
Darrel believes the R&B star brought something special to the group's debut release.
"Brandy brings her faith and musicality to our album; it was really great working with her… she helped make the album pop," he told CP.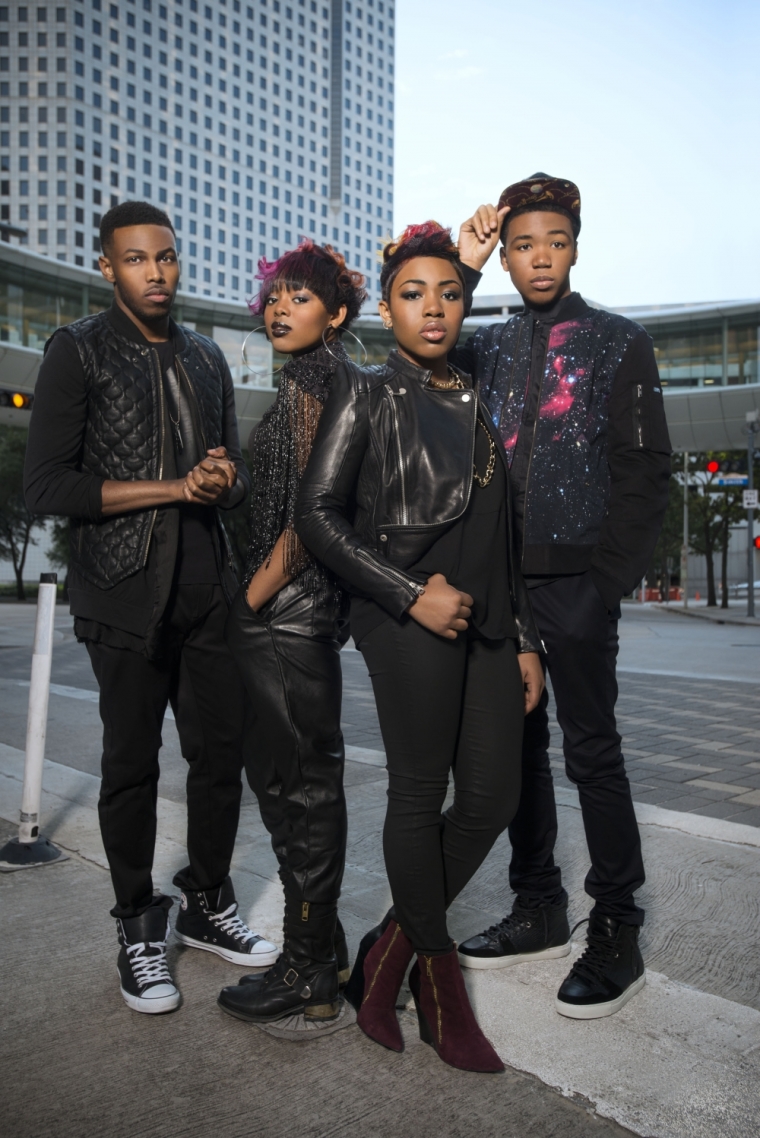 While Darrel was able to showcase his own writing abilities by penning tracks like "Great Is Your Love" and "Freedom" on The Wall Group's debut album, gospel musician Franklin wrote and produced eight tracks for "Fast Forward." The group is honored to not only be the first act signed to Franklin's Fo Yo Soul Entertainment company, but to receive counsel from the legendary musician.
"One thing Kirk taught us is the fact that we are here to serve, not to be served," Darrel told CP. "And we carry that with us. We never want to forget who it's all about."
Although the singers have not lost focus when giving glory to God, Franklin could not stop singing The Wall Group's praises when speaking to CP.
"They're the first people that I signed to the label," Franklin told CP about the group. "I am very excited for ('Fast Forward'). I think it's going to be a big record, really. They are phenomenal."
As if receiving backing from one of the biggest names in gospel music isn't enough, The Walls Group recently had the opportunity to tour with another gospel music sensation, Tye Tribbett. For some, it may be hard to believe that the majority of the group's singers are under 21, but age may actually be working to their advantage.
"I think our youth makes this album stand out," Darrel told CP. "We're young and the music has an urban feel that attracts our peers, but the message is still strong so traditional gospel lovers will enjoy it as well."
The harmonies, catchy beats and upbeat tone of the album leaves the door open for multiple generations to welcome The Walls Group into their ear gates. If people listen close enough, Paco insists that the album consists of important messages.
"Over the attractive beats, there's a message in every song that I hope people will take with them," Paco told CP. "I want (people) to know God's love is unmatched and that He will love you through any and every situation."
The artists seemed to stumble into the industry while having fun recording YouTube videos in their living room, but now it seems The Walls Group is heeding a higher calling and serving as an example to the youth in God's kingdom.
"Jesus loves the youth. Don't let being young stop you from serving God," Paco told CP. "David was a young boy when he fought Goliath."
Despite already achieving so much in the world of gospel music together, each group member is not afraid of aspiring to do even more with their lives. Rhea is a Junior Olympics contender, Paco believes he is called to pastor a mega-church, Ajah wants to be a famed cartoonist, but Darel wants to continue penning and producing music.
The Walls Group believes it is important to continue pursuing their other aspirations now that they have a platform to reach their peers.
"This is necessary for balance," Ajah told CP. "We want to be able to relate to our peers and show them that you can live for God and still do fun things."
The group has over 28 thousand followers and counting on Twitter and insists they are grateful for the love.
"We want to thank our fans for all the love and support we are receiving on our new album 'Fast Forward,'" he was sure to tell CP. " We want (people) to know that we thank God for them every day."
"Fast Forward" is available now wherever albums are sold. For more information about The Walls Group, please visit www.thewallsgroupmusic.com.