Kirk Franklin's 'Wanna Be Happy' Makes Gospel Music History
Kirk Franklin's 'Wanna Be Happy' Makes Gospel Music History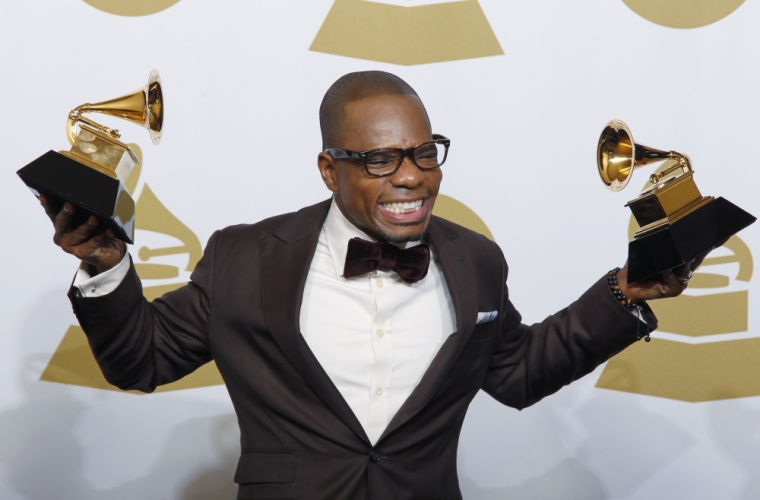 Kirk Franklin is breaking records with his first song in four years "Wanna Be Happy" which is the best first-week digital single in the history of gospel sales.
Franklin, the 45-year-old producer, songwriter and recording artist, has nine Grammy awards but is celebrating more success with his latest single, which has excited his RCA record label heads by selling 11,882 digital units which is a record for gospel music.
"This is great news for both Kirk Franklin and the entire gospel genre," Mark Michel, vice president of sales for RCA Inspiration, said in a statement shared with The Christian Post. "We haven't seen first week numbers like this in gospel since his last record four years ago. We're all very excited about this single and his forthcoming album."
Franklin's "Wanna Be Happy" from his upcoming 11th studio album, which is scheduled for a November release, is currently No. 1 on the Gospel Digital Songs and Hot Gospel Songs charts. Although his last chart topping single "I Smile" had first week sales of 11,008 units, Franklin managed to beat his own record with "Wanna Be Happy."
The host and executive producer of "Sunday Best" spoke about the inspiration for his new single being the human desire for happiness.
"Every human being was wired with the desire for happiness. And we will try different things all in the pursuit of that feeling," Franklin said in a statement shared with CP. "With this song, I'm saying, if you really want to be happy, you have to start with the originator. My goal is to try to lead people to the manufacturer of their souls."
The musician also took to Twitter to express his gratitude for God giving him the music that he has been able to share with the world.
"Love u family. I pray God has loaned me music that will speak to where you are in your life right now," Franklin tweeted. "Let Him drive, if you wanna be happy."
After debuting his new song on BET's "Sunday Best" last month, Franklin took to Twitter to thank fans for supporting it.
"I can't thank you enough for the love you've shown my new song," he tweeted. "Every artist is afraid, I'm just not afraid to admit it! WANNA BE HAPPY?"
With multiple endeavours like his own record label called Fo Yo Soul Recordings, a radio channel called Kirk Franklin's Praise on SiriusXM, it wasn't always easy for Franklin to focus on creating his own music.
"I am praying through that process right now. [I'm] just praying and asking God to give me what He wants me to do next," Franklin told CP during an interview  last year. "So yes, that is on my radar ... not trying to rush it."
Now that he is starting to debut his new material, the recording artist said he is happy in the way people are receiving it.
"I know this is random, but I think it's beautiful how God is able to separate what I've done from who I am! Amazing," he tweeted.