Kyle Richards Plastic Surgery: 'Housewives' Star Reveals Liposuction, Nose Job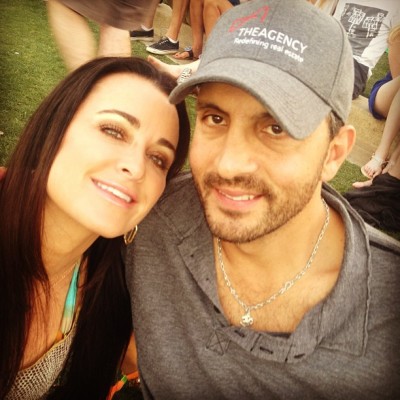 "Real Housewives of Beverly Hills" star Kyle Richards recently opened up about her plastic surgery procedures, a report claims.
The mother of four, 44, admittedly underwent liposuction in 2012 and a nose job in 2006, which she claims boosted her confidence and increased her self esteem.
"After having four kids, no matter what exercise I did, the love handles wouldn't go away. The surgery made me feel better!" Richards told Life & Style magazine.
Prior to the reality TV star's 2006 nose surgery, she reportedly felt "self-conscious," which led to her to explore the possibility of elective surgery to reduce the size of her nose.
"My doctor said, 'We're going to do it so slightly, not even your mother will know!' " she said.
In July 2012, a source detailed Richards' liposuction surgery revealing that she underwent the procedure, also known as "fat modeling," where body fat is removed from specific parts of the body using a suction method for an instant path to weight loss.
"Kyle went and had full body lipo. The doctor sculpted and toned her perfectly and she was completely thrilled with the results. It wasn't a dramatic difference, but the overall change is amazing. She looks and feels better than she ever has," a source previously told RadarOnline.com.
"She only lost about 15-20 pounds in total, but it was all from the right places, the trouble spots that she couldn't get rid of through exercise or diet alone," the source added.
Richards decision to undergo liposuction surgery was reportedly in part influenced by her allegedly feeling self conscious alongside her Bravo TV co-stars. The boutique store owner is now said to be more confident than ever.
"She finally feels she can hold her own against her cast members and it has done wonders for her self esteem," the source added.