Lady Gaga New Tour Costumes Have Koreans Praying Concert Will Be Cancelled (VIDEO)
Lady Gaga has just unveiled four of her new tour costumes as the pop star heads to South Korea for her next concert. Some conservative Koreans however, are praying that the concert will never take place.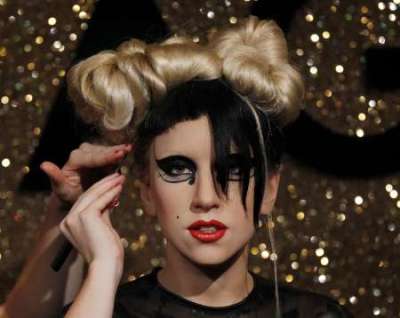 Lady Gaga's new wardrobe pieces include a leotard fashioned from guitars and a full keyboard headpiece. The looks fall in line with Gaga's typical extravagant style, but it appears that Gaga's extravagance may be too much for many South Koreans. The country has already banned those under the age of 18 from attending the concert due to unsuitable material.
South Korean Christians gathered on Sunday to pray, in an effort to put Lady Gaga's concert on halt according to the AFP, over 300 Christians were expected to attend.
"We will pray to God that the concert will not be realised so that homosexuality and pornography will not spread around the country," Kang Ju-Hyun, a prayer organiser told AFP.
Kang leads a group called Alliance for Sound Culture In Sexuality, and suggested that other Christians groups would also be attending the prayer in an effort to protest the concert which the groups accused of "spreading unhealthy sexual culture" through "lewd lyrics and performances."
Other costumes lined up by the pop-star include a "black bodysuit made of hundreds of glittering vinyl tubes sewn together with metal studs and glass pieces" and a "skimpy outfit made of nets and fringes decorated with scores of crystal pieces and sharp spikes," according to Yahoo News.
Protestors in South Korea hung sings depicting the "Poker Face" singer with red X's crossing out her performance tour. Gaga's "Born This Way" begins in Seoul, South Korea and will travel to other Asian cities before moving to Europe for an addition 21 concerts.
Gaga responded to the criticism on Twitter and thanked those adults who supported her concert but also suggested that parent's had the right to decide what was best.
"Thank u to all the adults in Korea who are speaking out for underaged who want to come to the BTW Ball. Maybe the gov. will change their mind," Gaga tweeted. "Although not affecting ticketsales in Seoul, parents should be given more credit to determine whats good for their children. I love my fans."