Lamentations for Christmas? Seriously, Lord?!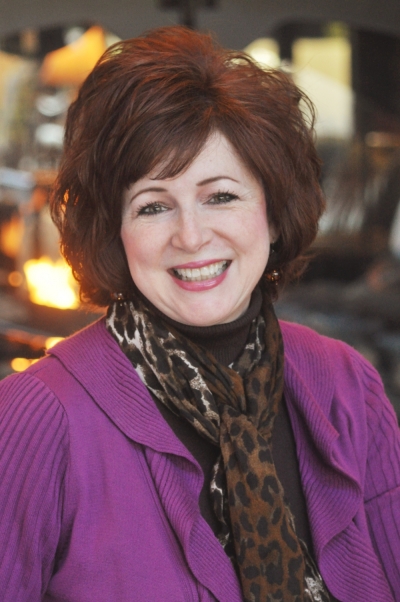 When the fall Bible study semester ends at my church, I always look forward to where the Lord will direct my study time through the holiday season. I was less than thrilled when He directed me to ... Lamentations!
Seriously? For starters, the author of Lamentations, Jeremiah, is known as the weeping prophet. The weeping prophet! How encouraging! And who studies Lamentations, especially around Christmas?
Well, you do if that's what the Lord says to do. I thought the Lord wanted me to study this book in light of a sad situation that my family is going through, but I soon realized that the Lord had so much more He wanted to say.
I had no idea about the lessons that awaited me in this little Old Testament book about a broken heart. While it may be an odd book to study amid the holiday season, I want to encourage your heart with four life and leadership lessons I learned from Lamentations. Let these reminders from Lamentations show you how you can grow so much more in your relationship with the Lord.
Let God Lead.
Lamentations reminds us that a stubborn heart will lead to costly and tragic circumstances. Remember how Jonah created his own storm by running away from God? Lamentations is like that — it's about an unnecessary tragedy. It's about an unwillingness to follow God, attempting to "do life" the way you want. Although our deepest failures cannot thwart God's love and faithfulness to us, Lamentations reminds us that sometimes we create our own affliction when we refuse to do things God's way.
Listen to God.
Lamentations reminds us that there is so much more the Lord wants to give and do in our lives. The Israelites almost forfeited God's blessings because of careless and foolish choices. They listened to people around them more than they listened to God. Jesus said that one of the marks of His followers is that they listen to Him. ... "My sheep listen to my voice; I know them, and they follow me" (John 10:27). In life and in leadership, there will always be plenty of people who voice their own opinions. Lamentations reminds us that we must hear and heed the voice of the Lord in whatever we pursue.
Trust God's Plan.
Lamentations reminds us that God is in control, and His will ... will be done.Lamentations 2:17 (ESV) says ... "The LORD has done what he purposed." This reminds us to pray for the completion of God's purpose in our lives and leadership. After all, this is how Jesus taught us to pray, "Your kingdom come, your will be done" (Matthew 6:10).
Claim God's Promises.
Lamentations reminds us that the faithful love of the Lord never ends. Perhaps the most well-known passage from this book is found right in the middle. In the midst of the suffering and sorrow, agony and affliction, Jeremiah writes ... "I remember my affliction and my wandering, the bitterness and the gall. I well remember them, and my soul is downcast within me. Yet this I call to mind and therefore I have hope: Because of the LORD's great love we are not consumed, for his compassions never fail. They are new every morning; great is your faithfulness. I say to myself, 'The LORD is my portion; therefore I will wait for him.' The LORD is good to those whose hope is in him, to the one who seeks him; it is good to wait quietly for the salvation of the LORD" (Lamentations 3:19-26).
There is so much truth packed into that passage! Look at God's promises. ...
1. He promises to give you hope. (vv. 19-21)
2. He promises His unfailing love. (v. 22)
3. He promises abiding compassion. (v.22)
4. He promises faithful comfort. (v. 23)
5. He promises to supply your needs. (v. 24)
6. He promises good when your hope is in Him. (v. 25)
7. He promises salvation to all who seek Him. (v. 26)
Oh child of God, there is always so much more the Lord has for you. I'm reminded of the Lord's message to an aging Joshua. Although Joshua had done great things for the Lord and had conquered a lot of land, the Lord told him ... "There remains yet very much land to possess" (Joshua 13:1 ESV). In other words, there was still so much more for him to possess.
And I believe the same is true of us. There is so much more that God has for us ... more of His Word to treasure and study, more joy to experience with Him, more prayers we need to pray, more people we need to serve, more love we need to give, and more disciples to be made!
I hope you will join me in 2017 and commit your life to ... so much more!
"Now to him who is able to do immeasurably more than all we ask or imagine,
according to his power that is at work within us,
to him be glory in the church and in Christ Jesus throughout all generations,
for ever and ever! Amen."
(Ephesians 3:20-21)
Debbie Stuart is the Director of Ministry Initiatives at Hope For The Heart, a worldwide biblical counseling ministry. She is the author of two books, an engaging and down-to-earth speaker, and a consultant for various ministries, including LifeWay. Her audiences span from prisons to churches and women's groups as she equips and challenges people from God's Word.