Largest UMC church in Arkansas to amicably split into 3 congregations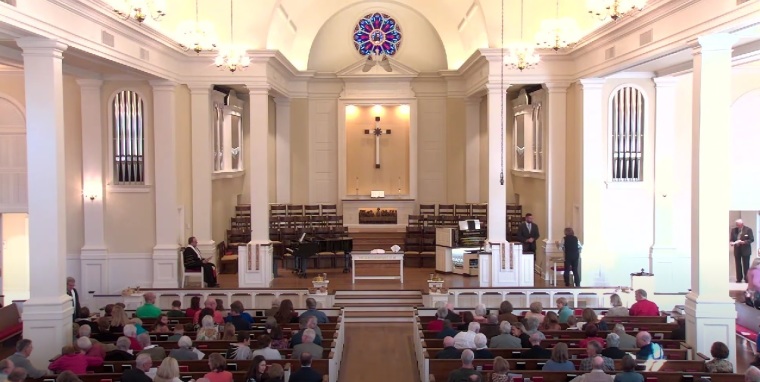 A church that is reportedly the largest United Methodist Church congregation in Arkansas has voted to split three ways due to disagreements over the denomination's longstanding debate over homosexuality.
Central United Methodist Church of Fayetteville held a charge conference on Sunday aimed at ending their process of discernment for possibly leaving the UMC.
The charge conference voted to adopt an amicable reconciliation and separation document in which Central UMC will remain part of the mainline Protestant denomination.
In return, though, Central UMC will finance and support the creation of a theologically conservative church in the Fayetteville area, with the congregation's entire pastor team leaving to launch the new congregation.  
Outgoing Central UMC Senior Pastor Carness Vaughn explained in a video posted on the church's website that the amicable agreement was made in order to avoid the "win-lose" of a congregational vote, adding, "there's no real winner in this process."
"If we voted to disaffiliate, but we didn't receive the two-thirds necessary, the group that voted to stay might feel like they won, but the reality is we'd have hundreds of our traditional members who would likely leave, with broken relationships," Vaughn said.
"And that would be the same if the opposite occurred. If we were able to reach that two-thirds threshold, we'd have members who would likely leave in the same way from the other side."
Vaughn also expressed concern over the ratification process at the conference level, as it was not guaranteed that the Arkansas Annual Conference would approve their disaffiliation vote, thus possibly leading to extensive and prolonged litigation.
While believing that the amicable separation plan was "not perfect" and "not going to make every single person in this church happy," Vaughn nevertheless believed that it was "the best solution for the most amount of people."
Another measure approved was to vote to make a satellite campus created in 2014, known as the Genesis campus, into an independent congregation no longer affiliated with the UMC.
To make them independent, Central also voted to sell Genesis their campus property for $1, with the Rev. Jody Farrell remaining lead pastor of the former satellite.
Beginning last year, more than 1,800 congregations voted to leave the UMC, largely driven by the ongoing debate within the denomination over whether to allow the blessing of same-sex unions and the ordination of noncelibate homosexuals.
Although the UMC Book of Discipline prohibits both, many progressives within the denomination have resisted the rules, while some leaders have refused to enforce them.
For example, the UMC Western Jurisdiction voted last year to make the Rev. Cedrick D. Bridgeforth of the California-Pacific Conference a bishop, even though he is in a same-sex marriage.
Many of those opting to leave the UMC have joined the Global Methodist Church, a theologically conservative denomination that was launched on May 1, 2022.