Alabama megachurch votes to leave UMC over denomination's theological direction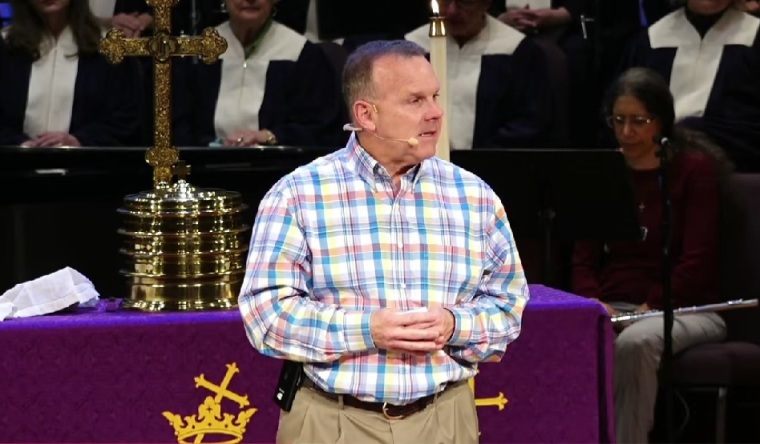 An Alabama megachurch has voted to leave the United Methodist Church due to concerns over the apparent theological directionof the mainline Protestant denomination.
Covenant United Methodist Church of Dothan, which has approximately 2,600 members, voted last week to seek disaffiliation from the UMC, with 406 present members voting in favor of leaving, 64 voting against, and four abstaining.
Covenant UMC Pastor Kyle Gatlin told The Christian Post that major factors for wanting to leave included "the direction we saw the denomination was headed," theologically.
This included how some bishops were refusing to enforce the UMC Book of Discipline's rules prohibiting the ordination of noncelibate homosexuals and the blessing of same-sex unions.
"We saw Episcopal leaders not enforcing the discipline. Churches and pastors blatantly ignoring the discipline. We saw this in our Jurisdiction and in others," Gatlin said.
He added that while "we did not see this in our own Annual Conference," his church "felt like for the longterm future of our church, now was the time to leave."
The next step in the process will come on May 7, when the UMC Alabama-West Florida Annual Conference will hold a meeting to ratify the votes of congregations that have voted to leave.
The leadership at Covenant UMC has recommended that the congregation join the Global Methodist Church, a recently launched denomination meant to serve as a theologically conservative alternative to the UMC.
"Our Administrative Council — by vote of 16-2 — is recommending joining the GMC," Gatlin said. "Our leaders felt it was best for our church to stay connected to the same churches and pastors we have been in ministry with since 1979."
"We are excited about the local congregation having more control over pastor appointments, keeping more of our money for local ministry, having accountability for all pastors and all churches, and not funding a top-heavy denomination that supports and advocates for many causes we don't agree with."
The congregation is expected to hold another vote on March 19 to determine if they will agree to the recommendation given by church leadership to affiliate with the GMC.
According to the Alabama-based news outlet WDHN, between 55 and 60 congregations out of the approximately 600 congregations of the Alabama-West Florida Conference are seeking to leave the denomination.
Over the past several years, the UMC has been embroiled in an internal debate over whether to change its Book of Discipline rules that prohibit same-sex marriage and the ordination of individuals in same-sex relationships.
Although efforts to change the rules at UMC General Conference have always failed, many theologically progressive bishops and clergy have refused to follow or enforce the rules.
Last November, for example, the UMC Western Jurisdiction elected the Rev. Cedrick D. Bridgeforth of the California-Pacific Conference a bishop, even though Bridgeforth was in a same-sex marriage.