'Last Days in the Desert' Releases Epic Trailer Featuring 'Star Wars' Actor as Jesus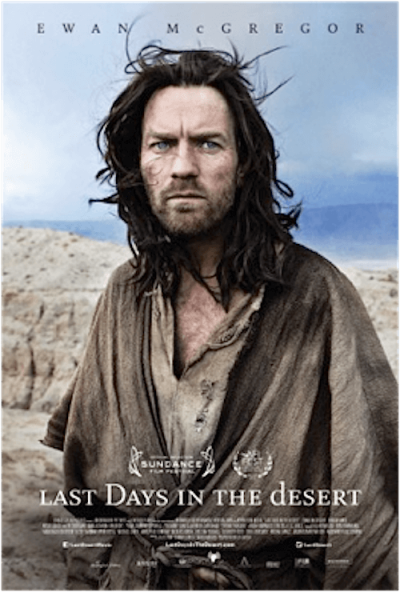 The upcoming film "Last Days in the Desert" released a new trailer that features "Star Wars" actor Ewan McGregor as both Jesus and the devil.
Broad Green Pictures is behind the epic story following McGregor as Jesus being tempted in the desert for 40 days and 40 nights.
The new trailer highlights McGregor as Jesus and the devil in an imagined chapter from Jesus' 40 days of fasting and praying in the desert. On his way out of the wilderness, Jesus struggles with the devil over the fate of a family in crisis, setting himself up for an unbearable test with distinctly human conflicts.
Labeled a "holy man" as heard in the trailer, Jesus is taunted by what appears to be a seductress woman, a pack of ravenous wolves, Satan, which appears to be himself, all the while interacting with a family.
"Your illusions give you the opportunity to see yourself for who you are," a man walking alongside Jesus in the desert is heard saying.
Certainly taking some creative liberties, "Last Days in the Desert" is based off of Matthew 4:1-11, about Jesus' time in the wilderness. With not much detail to work with in the Bible, the film clearly explores imagined scenarios.
"I don't see it as a faith-based film," McGregor told EW last year. "It's not telling a Biblical story. I think it's a film about fathers and sons. Jesus and God are the ultimate father and son relationship."
Following its premiere at the 2015 Sundance Film Festival, "Last Days in the Desert" was picked up by Broad Green Pictures, which then took the film to the AFI Festival last fall, where it received rave reviews.
Starring McGregor, Tye Sheridan, Ciaran Hinds and Ayelet Zurer, "Last Days in the Desert" was directed and written by Rodrigo Garcia, cinematography by Emmanuel Lubezki, with Julie Lynn, Bonnie Curtis and Wicks Walker serving as producers.
The film hits theaters on May 13.
For more information on "Last Days in the Desert, visit lastdaysinthedesert.com