Lauren Chandler's Secret to Staying Strong Through Husband's Brain Tumor, Miscarriages (Interview)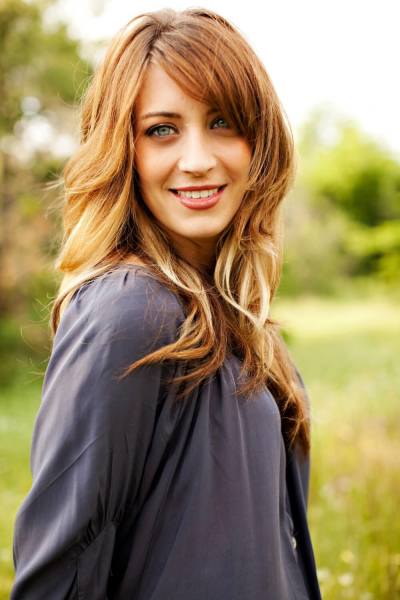 Lauren Chandler, wife of influential pastor Matt Chandler, knows a thing or two about how to stay strong and endure through times of almost unbearable pain.
In her new book released this month, Steadfast Love: The Response of God to the Cries of Our Heart, she details what she describes to CP as an "extended meditation" on Psalm 107. It was this particular Bible passage that anchored her faith and got her through the many difficult times in her life and ultimately strengthened her relationship with God, she explains.
"Really it's that love of God, the steadfast love that the Hebrews call 'hesed,'" Lauren told The Christian Post in an interview when asked about the book's cover image of a large anchor. "God's covenant of keeping that love, that is the foundation, that is the anchor of our souls."
In 2009, Lauren's husband, Matt, pastor of The Village Church in Texas and president of the church planting network Acts 29, was diagnosed with a malignant brain tumor that resulted in multiple rounds of chemotherapy, surgeries, and hospital visits before the cancer could be eradicated.
Along with her husband's medical struggles, Lauren also suffered multiple miscarriages during their marriage.
These experiences and others led Lauren, who is also a worship leader, to write Steadfast Love, in which she takes a deep look at Psalm 107 and breaks it down into five parts: A Call to Worship, The Desert, Chains, Folly, and The Storm.
As Lauren mentions in the book, the purpose of examining Psalm 107 is to shed light on the "the humble worship of crying out to God in the midst of our pain," and making a "honest plea for [God] to save us."
In the book, she references two images: a wringing heart and an anchor. For Lauren, the twisted, wringing heart represents the level of worship and love for God one can experience when going through times of struggle, while the anchor represents God's strong, never-failing love.
When asked what she would say to those facing life's challenges, Lauren says that she would share that "the Lord is not only God in the good times but God in the bad times, and that the bad times that befall me are not out of His control."
"For some people that can sound cruel," she admits, but she pointed to the Book of Job for inspiration, highlighting the ending of God ultimately restoring Job due to his steadfast faith in the Lord.
"Our fortunes will be restored because if we have faith in Christ we have the ability to see beyond here and now," she maintains. "That is what I hold on to in times of suffering: God is in control and this isn't all there is."
The worship leader and songwriter also spotlighted the plight of Jacob in the Bible as a good example to look at during "seasons of suffering."
"I've found in Scripture and personally that we do have these seasons of suffering that have a beginning and an end, but maybe in the end we end up being a little like Jacob after he wrestles with the angel of the Lord – we walk out differently from that season than when we walked into it."
Lauren serves as a worship leader and as the mother to three children with husband, Matt Chandler. In January 2015, Matt announced that his most recent brain MRI scans returned postive results, making it the fifth year, at the time, that he had been cancer free after collapsing on Thanksgiving Day in 2009 from a seizure that reaveled a golf-ball size tumor in his right frontal lobe.
Her new book, Steadfast Love: The Response of God to the Cries of Our Heart, was released on January 5, by B&H Books.