Lauren Daigle canceled concert to host prayer vigil for victims of Nashville shooting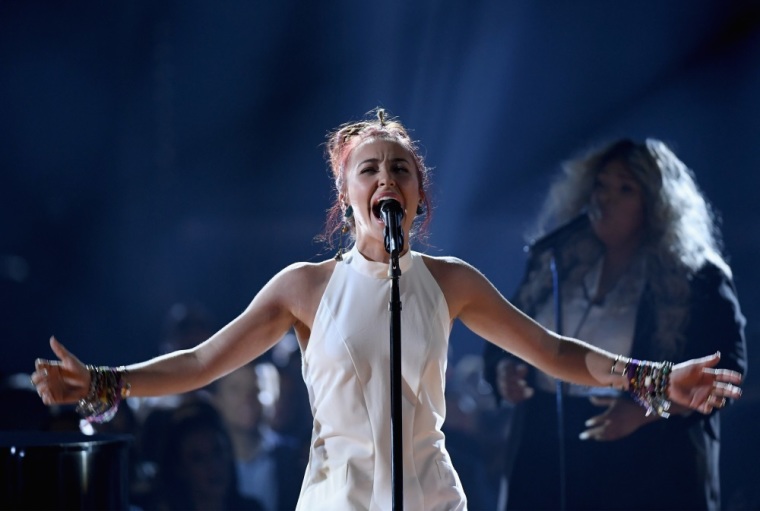 Christian musician Lauren Daigle canceled her album preview concert to host an evening of prayer through a community vigil in Nashville to honor the lives of three children and three staff members lost in The Covenant School shooting. 
"[Monday's] shooting is truly heartbreaking for our Nashville community and all of those impacted," Daigle said in an Instagram post. 
"I'm going to postpone my performance tonight, and in its place, host a community-wide Prayer Vigil. To everyone who was planning to come out, please continue to come join us as we share in a time of prayer and worship to honor the victims and everyone in need."
The tragedy victims have been identified as Hallie Scruggs, 9; William Kenney, 9; Evelyn Dieckhaus, 9; Katherine Koonce, 60; Cynthia Peak, 61; and Mike Hill, 61. 
The heavily-armed assailant has been identified as Audrey Hale, a 28-year-old biological female who identified as male. Hale once attended the school, affiliated with the Covenant Presbyterian Church and the Presbyterian Church in America. Hale used two semi-automatic long guns, a pistol and tactical gear. 
Hale was killed by police 14 minutes after police were called.
Daigle, who is set to preview her upcoming self-titled album at the Marathon Music Works on Monday night, canceled the show and postponed it to April 5. The first installment of her new album is planned to release on May 12.
The venue held a free-for-all prayer vigil for the community to stand in solidarity with the families of the students and staff members killed. 
A pediatric doctor based in Kenya, missionary Britney Grayson visited the school as a guest speaker directly before the shooting occurred. She culminated her visit and left the school premises minutes before the shooting occurred. 
Grayson took to social media to post a final image of some of the school children listening to her talk an hour before the shooting took place. 
The missionary said the students spent the morning learning the song "Amazing Grace" in the school's chapel to sing for grandparents day next week.
"Just four hours ago, we arrived at The Covenant School in Nashville. Our dear friends invited us to speak at Chapel and stay and visit their girls' classrooms, pictured below. The kids were great. We taught them about life in Kenya, some Swahili words, and what it means to be a missionary," Grayson wrote in a Monday Facebook post.
"We drove away at 10:12 a.m., and less than 20 minutes later, at least three children were shot right there on the campus. There are no words for this feeling. I think the normal feeling is supposed to be relief — relief that we were already gone and our lives are safe. But to do what I do makes me literally one of the most qualified people on the planet to help in that situation. Why had we driven away just minutes before? Could I have helped those children if we were still there? I feel guilty for being safe," she continued in the post.
"Pray for the doctors, nurses, and surgeons caring for them right now. Pray for all the little hearts that weren't physically wounded but who will never be the same. Pray. Pray. PRAY."
Nashville Police Chief John Drake told media that a preliminary investigation indicated the shooting was targeted. 
Hale, who was once a school student, reportedly left a detailed manifesto and plan for the shooting at her home. 
Drake told NBC News that investigators believe Hale had some "resentment for having to go to that school," saying she targeted "random persons" in the school she came in contact with. 
"We have a manifesto, we have some writings that we're going over that pertain to this date, the actual incident," Drank announced Monday. "We have a map drawn out of how this was all going to take place."