Nashville-based Christian musicians react to school shooting: 'Dear Lord, we need you'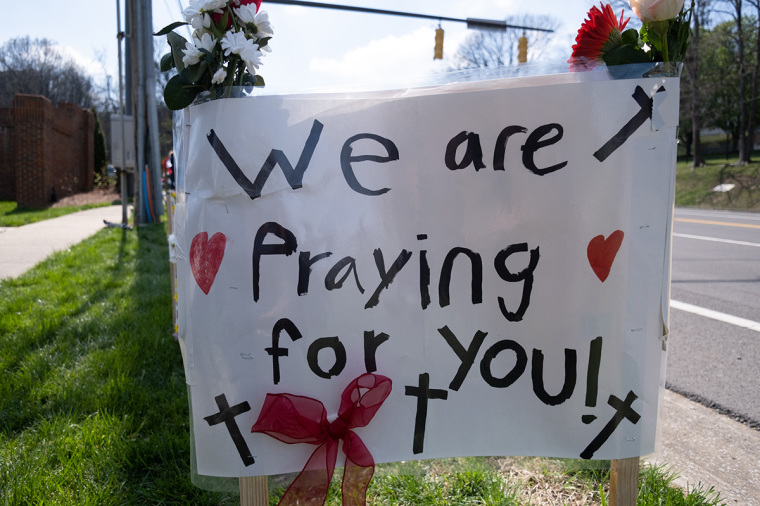 Nashville-based Christian musicians issued urgent calls to prayer and voiced their heartbreak following a shooting at a small, private Christian school in the city that left three children and three adults dead. 
The shooting occurred Monday morning at the Covenant School, a private elementary school affiliated with Covenant Presbyterian Church in Nashville's Green Hills neighborhood. 
The victims were Evelyn Dieckhaus, Hallie Scruggs and William Kinney, two of whom were 9 years old and one who was eight and soon to turn 9, and Cynthia Peak, 61, Katherine Koonce, 60, and Mike Hill, 61.  
The victims were killed when Audrey Elizabeth Hale, a 28-year-old former student of The Covenant School who self-identified as trans, entered the premises with two "assault-type rifles" and a handgun and began firing, police said. Hale, who had left a manifesto and had drawn a detailed map of the school, with entry points, was shot and killed by police.
Scruggs was named as the daughter of Chad Scruggs, the senior pastor at Covenant Presbyterian Church and former pastor at Park Cities Presbyterian Church in Dallas. Dieckhaus had been attempting to pull the fire alarm to get help when she was shot, her family revealed. 
Video footage released Tuesday by Nashville police shows Hale using a gun to gain entry by shooting and shattering glass panes on the front doors. Hale then walks through the halls of the school, at one point walking past a room labeled "Children's Ministry."
"Our community is heartbroken," the Covenant School, a ministry of Covenant Presbyterian Church, said in a statement. "We are grieving tremendous loss and are in shock coming out of the terror that shattered our school and church. We are focused on loving our students, our families, our faculty and staff and beginning the process of healing. …
"We appreciate the outpouring of support we have received, and we are tremendously grateful to the first responders who acted quickly to protect our students, faculty and staff. We ask for privacy as our community grapples with this terrible tragedy — for our students, parents, faculty and staff."
As the heartbroken community began to grieve the victims with prayer vigils and memorial services, Nashville-based Christian musicians took to social media to share their heartbreak over the tragedy.