Lauren Daigle returns to 'American Idol' with breathtaking performance in gospel packed episode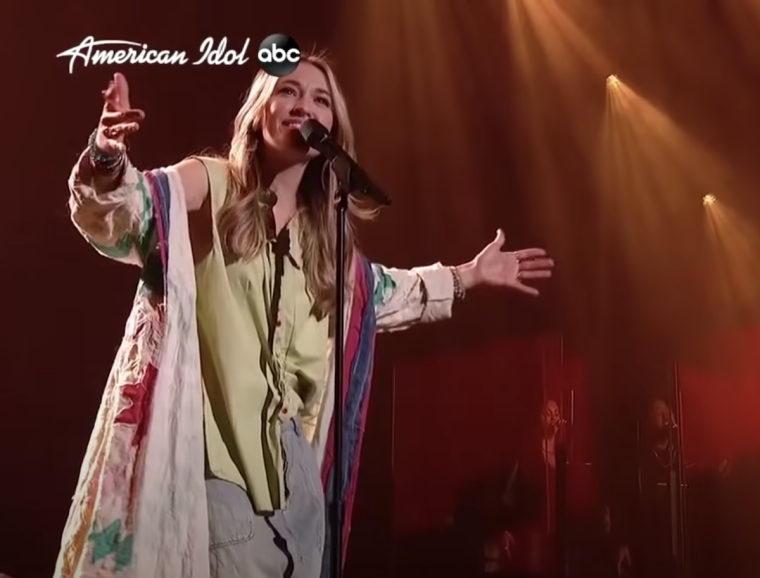 Grammy Award-winning Christian singer Lauren Daigle was invited back on the "American Idol" stage Monday night for a special performance of her song "Look Up Child," a decade after she was cut from the competition.
Daigle was featured as a guest performer on the show's "Comeback" episode that also included 10 finalists from last season, two of which performed the Gospel songs, "Voice of God" and "Say Yes." Legendary musician and former judge, Harry Connick Jr., also appeared in the episode and performed a medley of music from his latest Christian release, Alone With My Faith. The episode featured a lot of faith-filled content.
Daigle graced the stage with a breathtaking performance of her single, "Look Up Child," which is a reminder that God wants the world to look up to Him when times get hard. 
She first appeared on the show as a contestant over 10 years ago. The young star auditioned for her chance to be featured in the singing competition but received a "no" from the judges. Daigle auditioned for Simon Cowell, Kara DioGuardi and Randy Jackson at the time.
"When I was 17, I tried out for 'American Idol.' I look back on that, 10 years ago, and I think, man, the journey has been so incredible. Like it really has. This show gave me something to believe in; it really did," the Grammy Award-winning artist shared during her appearances on "American Idol" in 2019. 
Watch Daigle perform her song "Look Up Child" below:
Since she first auditioned for the singing contest, Daigle has gone on to become a multiplatinum-selling artist with her Christian music. 
Her crossover hit, "You Say," made history for the longest-running No. 1 song of any genre by reigning at the top of the weekly Billboard Hot charts for a remarkable 125 weeks.
The singer's last album release, Look Up Child, debuted at No. 3 on the Billboard 200 chart upon its release in 2018, beating out popular secular musicians such as Drake, Ariana Grande, Nicki Minaj and Cardi B that week. Since then, she's been a Billboard favorite and Daigle has been in the mainstream circuit sharing her Christian music and her story.