Lauren Daigle's 'Hold On To Me' video looks beyond people's public image into private struggles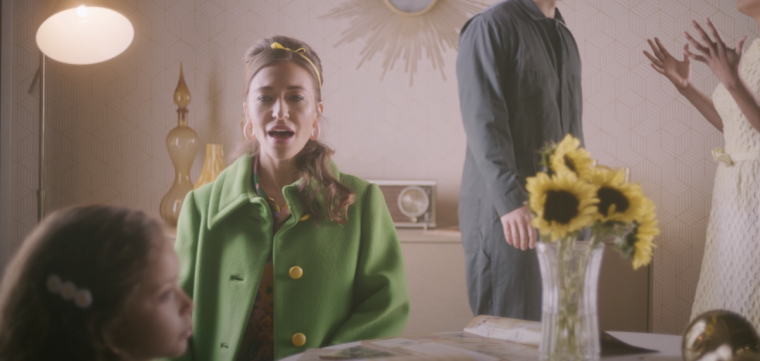 Two-time Grammy Award-winner and multi-platinum recording artist Lauren Daigle dives deep into the reality of people's lives in her new music video for her single "Hold On To Me" to help raise awareness about things that happen behind closed doors.
The purpose of the video was to show that people's lives aren't always what they appear to be on social media. For the "Hold On To Me" video, Daigle teamed up once again with director John Gray who also directed the video for her breakout single, "You Say."
In the music visual production, Daigle goes behind closed doors and observes the lives of various people. In one scene she's in a prison watching a young man who is behind bars. In another, she witnesses three generations of women in a hospital tackling a health crisis. A subsequent clip shows Daigle sitting next to a child whose parents are fighting in front of her.  
The singer hopes that by highlighting these "isolat[ed] experiences" her supporters would embrace the song's message of hope. 
"This video is like taking a deep dive through a real live Instagram feed," Daigle said in a statement shared with The Christian Post. "We're part of a somebody's world for seconds on a screen and then find ourselves on the other side, observing how life really is for them — the good and the bad."
"We're seeing tough situations which aren't usually talked about, especially on social media," she continued. "We're all going through a lot right now, but I hope this video provides comfort knowing that there are those out there that care and are there to help in these moments."
It's been almost two years since Daigle's last solo single release. "Hold On To Me" was written in 2019 while Daigle was on the road and it follows in the footsteps of her record-breaking crossover single "You Say," in that it was written as a love song to God but can also be dedicated to a loved one. 
"Hold on to me when it's too dark to see you / Hold on to me when I reach the end / Hold to me when I forgot I need you / When I let go, hold me again," she pleads in the song's chorus.
In a video released to apple music, Daigle described the song as a good reminder after 2020 to come together and "remember that being with each other, and being there for each other, and holding each other up in the worst times — is what life is truly all about."
The video for the single focuses on initiatives that the Louisiana native will spotlight and raise funds for over the next few months. The statement noted that several organizations tie into scenes depicted in the "Hold On To Me" video which she will sow into through The Price Fund.
Her jail scene will be connected to organizations that help prison reform, the family scenes will be connected to companies that help families, arts and education programs, as well as organizations to end domestic violence and human trafficking.